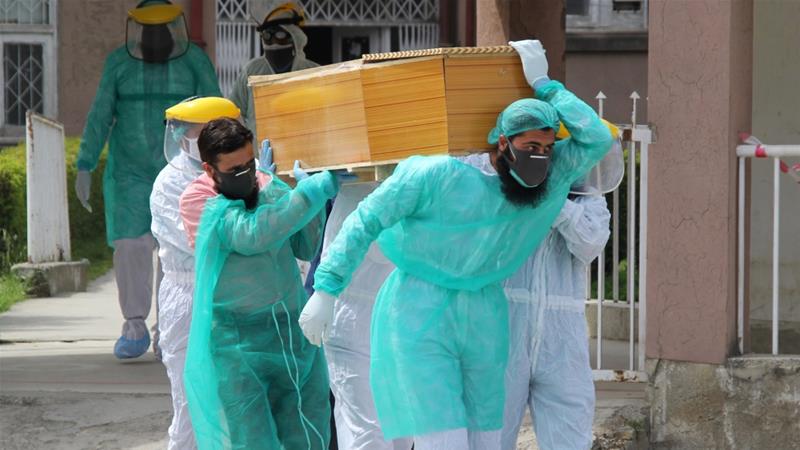 ---
Covid-19 claims 121 lives in Swat
K-P coronavirus death toll reaches 245
---
PESHAWAR: The provincial health department on Sunday said that at least 160 new patients of the novel coronavirus (Covid-19) have been confirmed in the province.

This takes the number of Covid-19 patients in the province to 4,669 while at least 11 people have succumbed to the virus in the past 24 hours. As many as 40 patients have fully recovered from the infectious disease.

The Khyber-Pakhtunkhwa (K-P) Health Department, in its daily situation report for Sunday, said that of the 160 new cases, four were reported from quarantine centres.

Among those who died, eight hailed from Peshawar, and one fatality each was reported in Mardan, Swat and Battagram.

So far, at least 245 people have died from Covid-19 in the province.

Meanwhile, Swat has become the second-most affected district of the province after Peshawar. At least 121 people have died of Covid-19 in Swat while the toll of coronavirus patients in the district has reached 330. The Malakand division has so far reported 1,111 cases, of which 145 were reported in Lower Dir, 123 in Upper Dir, 238 in Malakand district, 34 in Lower Chitral and eight in Upper Chitral districts.

Separately, the K-P Health Department granted permission to a public health laboratory at the Khalifa Gul Nawaz Teaching Hospital in Bannu to start conducting tests for Covid-19. The laboratory will submit all of its reports to the K-P Health Department. All swab samples of suspect Covid-19 patients from Bannu division will be sent to the laboratory for tests.