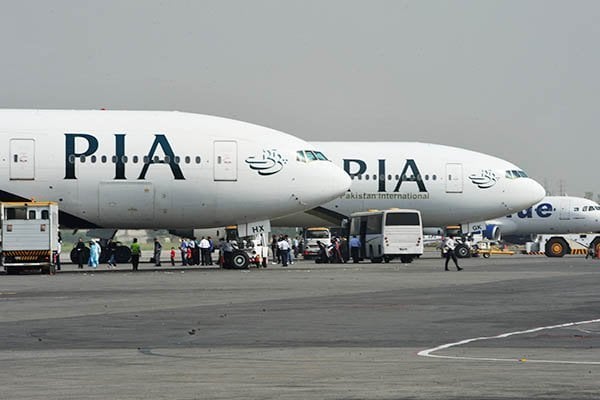 ---
PIA announces flight schedule for NA session
PIA officials said lawmakers would board aircraft A320 through special flight scheduled for Islamabad from Karachi
---
RAWALPINDI: The Pakistan International Airlines (PIA) has announced the special flight schedule to fly parliamentarians from Karachi to Islamabad for the first National Assembly session to be held during the Covid-19 pandemic on May 11.

The PIA officials said that the lawmakers would board aircraft A320 through special flight PK-8352 scheduled for Islamabad from Karachi via Quetta on Monday (today).

PIA to operate four special relief flights from Lahore

The special flight schedule has been issued in the wake of suspension of regular flight operations in the country.

Only parliamentarians will board the flight and measures will be taken to maintain social distance to prevent the spread of coronavirus.