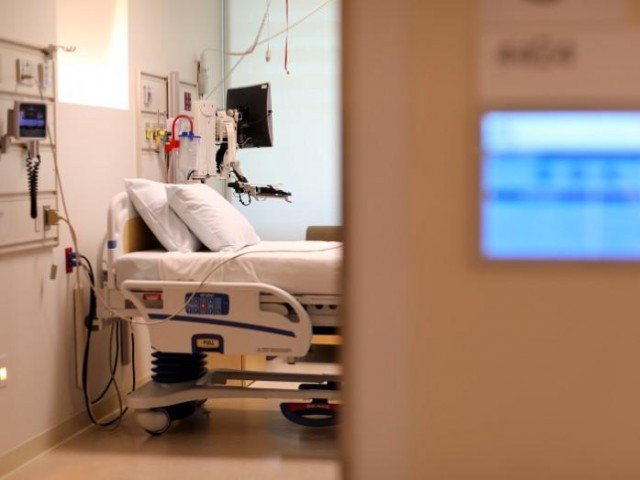 ---
100 tonnes of hospital waste stolen daily
Unsterilised plastic being used to produce pots, toys
---
LAHORE: There are no incinerators in public sector hospitals across Punjab to dispose of waste, resulting in theft of almost 100 tonnes of garbage every day, a health department official has revealed.

Speaking to The Express Tribune, he said there is no specialised authority in the health department tasked with monitoring the disposal of hospital waste; instead it is the responsibility of the medical superintendents (MS) to discard it safely.

"There are designated sites in Lahore where this hazardous waste is dumped without segregation or sterilisation," he explained, adding, "There are no laws regarding its proper disposal, just some standard operating procedures (SOPs) that too are often undermined, posing a grave health risk to anyone exposed to the contaminants."

Hospitals begin plasma therapy trials as first Covid-19 patient fully recovered

According to sources at the public sector hospitals of Lahore, some medical superintendents are involved in supplying hospital waste to the home-based plastic factories in the city that manufacture pots, toys and other items.

Consequently, the unsterilised recycled items are a major source of spreading hepatitis, cancer, human immunodeficiency virus (HIV) and other deadly diseases. In the wake of the ongoing coronavirus pandemic, the improper waste disposal could multiply the number of infected patients.

It is estimated that each day 95,000 kilogrammes of small and large public hospitals' garbage in all 36 districts of Punjab is illegally supplied to various factories.

Public sector hospitals of Lahore, Faisalabad, Rawalpindi, Sargodha, Chakwal, Multan, Narowal, Sialkot, Gujranwala and other cities have been found failing to stop garbage theft and supply to factories.

Besides the public sector hospitals, there are dozens of laboratories, dispensaries, private hospitals and clinics that are contributing to the supply of hazardous waste to plastic factories.

An official at the Primary and Secondary Healthcare Department (P&SHD) revealed that the issue of garbage theft is especially rampant at the top hospitals of the Lahore, including Mayo Hospital, Lady Wellington Hospital, Services Hospital, Sir Ganga Ram Hospital, Kot Khawaja Saeed Hospital, Jinnah Hospital, Shahdara Hospital, Data Darbar Hospital and Raiwind Hospital.

"These plastic factories are situated at corners of the Lahore and their employees collect hospital garbage, including drips, injections and other infected plastic items," a senior hospital official informed The Express Tribune, requesting anonymity.

COVID-19 treatment at all private hospitals could risk others

However, Punjab Health Department spokesperson Hammad Raza refuted the claims of garbage theft at hospitals.

"We did not receive any complaints in this regard. We have our own SOPs related to waste disposal that are followed by hospitals and the whole system is running in a transparent way," he maintained. A paramedical staff union leader challenged the spokesperson's claim. "Although there are several conflicts among the MS, doctors, paramedics and nurses, it is a tragedy that they stand united over garbage theft," he alleged.

"This theft is not happening through the involvement of a single person, many employees at the hospital are playing their roles in its facilitation."

Fahad Abbas, a factory owner in the area of Shahdara, also stated that hospital waste is used in plastic factories to prepare granules that are then used to make bags, sheets, glasses, cups, tables and other articles.

Hospitals running out of beds, ventilators: Sindh health minister

"Hospital waste is a major source of plastic supply for factory owners," he asserted.

Dr Abdul Basit, former head of the ear, nose and throat (ENT) department at Ganga Ram Hospital, cautioned, "Food pots that are prepared in these factories pose a health risk to people." It is one of major reasons why hepatitis and other dangerous diseases are spreading among people, he added.

Published in The Express Tribune, May 11th, 2020.