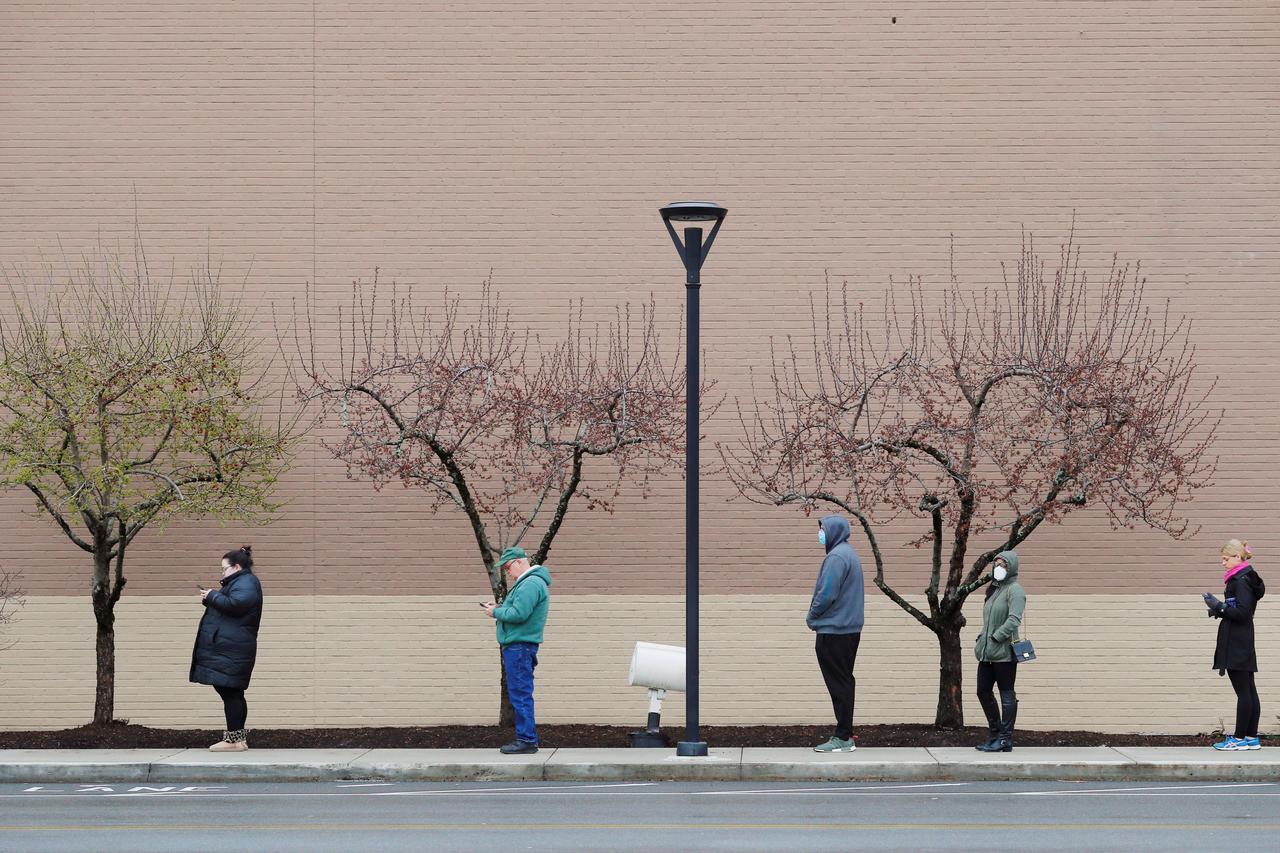 ---
Shopkeepers, customers ignore social distancing
Markets opened despite three-day weekend restrictions
---
LAHORE: Following the easing of lockdown restrictions, shopkeepers have started violating the social distancing protocols in the provincial capital, which already has the largest number of confirmed corona virus patients in the country.

Latest data shows that Punjab has over 11,000 confirmed coronavirus cases and daily around 500 patients are added to the tally. In a fresh order on Saturday, Punjab government extended the lockdown till May 31 with some exceptions and announced complete ban on most business activities on Fridays, Saturdays and Sundays.

However, traders and shopkeepers of various city markets kept their businesses open on Sunday. Almost all shops in Township Main Bazaar and Green Town remained open without precautionary measures. The government had only allowed food businesses, selected industries, construction-related supplies and other essential services but all kinds of businesses were open without any restriction.

In Punjab, shopkeepers seek lockdown relaxation

Even in big shopping malls which house hypermarkets, garments, jewelry and accessories shops have been opened silently. The owners keep the lights switched off and doors closed while entertaining their customers. They have displayed their phone numbers at the entrance to tell their customers that they are open.

Speaking to The Express Tribune, a trader said over a month and a half of lockdown had badly hit the businesses. "All our savings have been wiped out. It has become virtually  impossible for us to pay our liabilities. The government is helping daily wagers but we have no hope that someone will pay attention to our problems too," he maintained.

Another trader, Ismail Sheikh, said he was aware of the risks associated with opening his business or violating then government's SOPs but he had no other option left. "Eidul Fitr is around the corner. All family members and workers are looking towards me for their Eid expenses. If we cannot open our businesses it would be impossible for us to survive," he underscored.

In Punjab, shopkeepers circumvent lockdown curbs

Like traders, citizens were also showing little responsibility regarding social distancing. A large number of people were seen in markets and on roads for shopping. It appeared that life had returned to normalcy in the city again as crowds were witnessed at shops with any hesitation or fear of catching the disease.

Meanwhile, Punjab Chief Minister Sardar Usman Buzdar directed the local administration to ensure strict implementation on SOPs relating to the eased lockdown.

He instructed officials of all departments to strictly monitor implementation of lockdown SOPs and warned that taking undue advantage of the easing of restrictions would not be permitted.

He underlined that the Pakistan Tahreek-e-Insaf (PTI) government had allowed the ease in lockdown after taking into account the economic difficulties of the people. But people should understand that dangers of coronavirus still persist and everyone will have to show responsibility and care, he added.

Buzdar said Punjab government has taken new steps after holding detailed consultations. He expressed hope that the traders and citizens will strictly implement the SOPs in order to save themselves from coronavirus.

Two shopkeepers arrested in Karachi for selling overpriced hand sanitisers

He also warned that strict action will be taken against businesses and industrial units not ensuring full implementation of the SOPs and permission of operation for the entities violating the guidelines would be cancelled.

He said the government is fully committed to taking necessary measures for providing relief to the people along with the treatment of patients. He emphasised that concrete measures have been taken for the eradication of coronavirus across the province. Decisions are being taken under the guidance of the federal government along with due consultation with stakeholders, he maintained.

Published in The Express Tribune, May 11th, 2020.