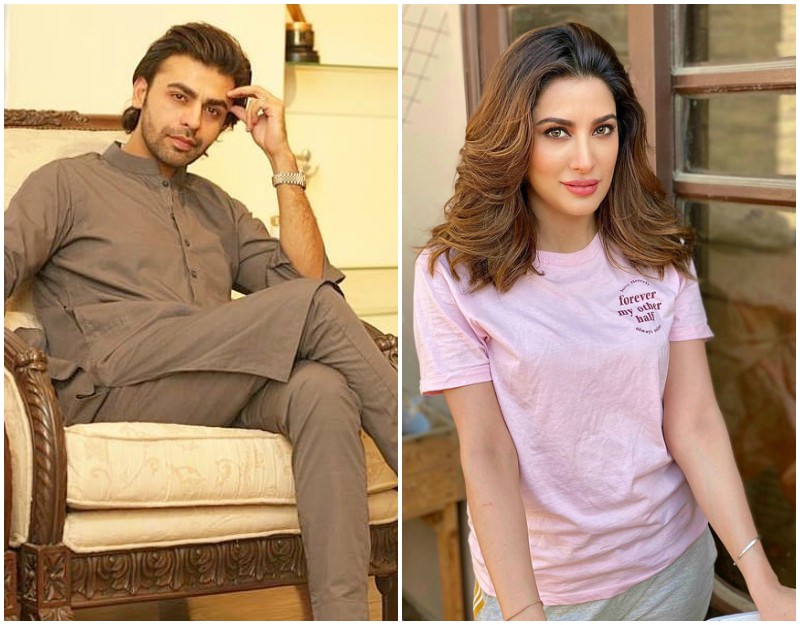 ---
KARACHI:


Moms selflessly and tirelessly work towards providing the best they can for their children. Mother's Day is the day you can celebrate her and give back to the person you can always count on – from the smallest to the biggest of things.




While celebrities have always been socially active, time and again they have taken to social media and expressed love for their mothers. This Mother's Day, we asked some celebrities to share the fondest memories they have of their mothers.




Farhan Saeed


https://www.instagram.com/p/B9a-rdclrZ6/


"Whatever I am today is because of my mother and I don't say that lightly," Farhan Saeed told The Express Tribune. "During my childhood, she would hide things from my father just so that I could do what I wanted, or at least she pretended she didn't tell my father so that I wouldn't get scared," Farhan recalled.




"Though my father was never a strict dad, as a child, you're generally more scared of your father. She would let me go to friends' places, attend cricket matches, concerts, school trips, and what not and all that helped me shape my personality. They say mothers are your first school but mine is my entire universe."




Mehwish Hayat


https://www.instagram.com/p/B-4h7WGnw4r/


"Sometimes, the sacrifices that our parents make for us are forgotten. My mother was a leading drama artiste who could have had an illustrious career of her own.  Instead, she chose to give it all up to raise us," the Chhalawa actor said. "We often dismiss 'just being a mother' as something ordinary but it is possibly the most important job in the world."




Hayat is proud to have been raised by a very strong woman.




"My mother's strength comes from having been tested by all of life's unpredictability. It comes from having to soldier on for her children, even when she could have given up. I know it hasn't always come easily but I also know it's her greatest gift."




Amna Ilyas


https://www.instagram.com/p/B8dEXffneUF/


 The Baaji actor owes everything she has today to the warm and caring upbringing of her mother.




"I think I would be nothing without my mom supporting all these dreams that I had. She has always stood by me and is my greatest strength," she said.




Daniyal Raheal


https://www.instagram.com/p/B4hPQxNhwY-/


Veteran actor Seemi Raheal's son said that it was his mom who taught him how to enjoy the finer moments of life. "Ammi taught me how to fly kites. Basant has always been a very big festival in Lahore and it was celebrated with much fervour by my family," he recalled. "My dad was away for work and Basant was approaching and I really wanted to learn how to fly a kite so Ammi and I spent the whole week in our garden after school. She first taught me how to string and then fly the kite. Thanks, Maa!"




Ali Safina


https://www.instagram.com/p/B__BIxNnfCP/


RJ and actor Ali Safina felt that his mother played the most important role in shaping his personality. "She always tells me to have a kind heart towards others and take care of the people around me and my surroundings," Safina told The Express Tribune.




"She also keeps on telling me to check what I say and how I say because the tone of one's voice can make or break things. I think these are some of the best things I've learnt from her. There's absolutely no one like her in my life. And I'm very thankful to God that he has sent her to me."




Hira Tareen


https://www.instagram.com/p/B_dD8KWDyOF/


Model-actor who is also married to Safina, recalled a cute story from her childhood. "I remember once as a four-year-old, I was sitting in my mom's lap in the car and listening to her discuss someone's wedding with my aunt. I don't know what struck me, but I suddenly said to her, 'Mom please don't ever get me married'!"




"Naturally, she asked me why and I replied, "Because I'll have to move to another person's house'!" Hira reminisced. "I guess I was so attached to her that I couldn't imagine even for a second to be separated from her and to actually have to live at another person's place sounded like a total nightmare!"




Have something to add to the story? Share it in the comments below. 
COMMENTS
Comments are moderated and generally will be posted if they are on-topic and not abusive.
For more information, please see our Comments FAQ