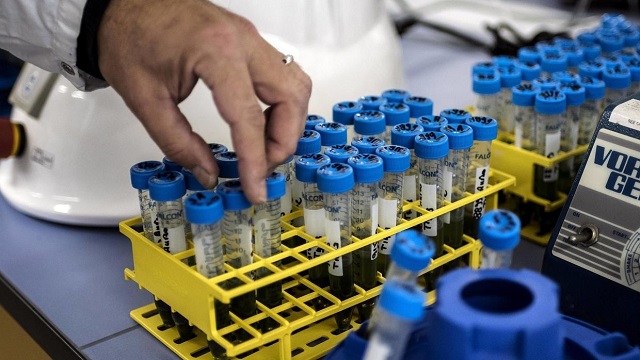 ---
Pakistan's first Covid-19 patient recovers with plasma therapy
8 hospitals across the country start collecting convalescent plasma for further clinical trials
---
KARACHI: Pakistan's renowned hematologist on Saturday claimed a successful clinical trial of passive immuinisation after a coronavirus patient recovered through plasma therapy.

"Alhamdolillah, (by the grace of Allah), the first coronavirus patient treated through passive immuinisation has recovered, and discharged from the hospital," Dr Tahir Shamis, head of the National Institute of Blood Diseases, told Anadolu Agency.

He, however, refused to reveal the details of the patient, and the hospital where he was treated.

Currently, he added, several Covid-19 patients were undergoing the plasma therapy as the authorities had set a target of 350 patients to undergo the clinical trial.

Eight approved clinical trial facilities for convalescent plasma across Pakistan, have already begun the process of collecting the plasma of patients recovered from the coronavirus.

Pakistan's first COVID-19 patient donates plasma for new therapy

"Let me make it very clear that it's a successful clinical trial only. We cannot declare it an approved treatment for the novel virus at this stage," said Shamsi , who heads the team of hematologists that has been assigned for the clinical trials.

"We still have to wait to say something definitive in this regard after more and more successful clinical trials," he maintained.

Passive immunisation is not a new medical treatment and has been done for the last 125 years.

According to Shamsi, the therapy was used to cure patients of diseases like SARS, Ebola and influenza in the recent past.

At present, he went on to say, the method was being used at 1,500 hospitals in some 80 countries to cure the coronavirus patients.