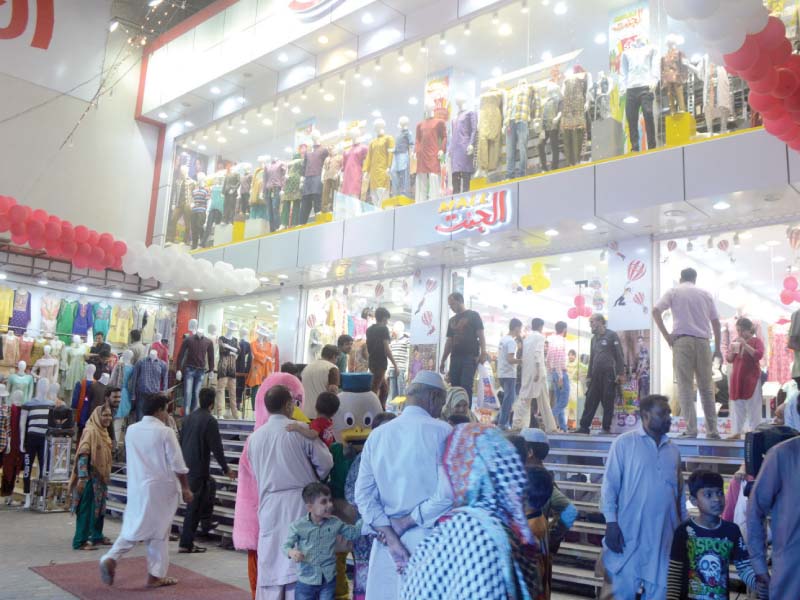 ---
Shopping malls want restrictions eased
Want similar relaxations granted to other markets
---
ISLAMABAD: The Islamabad Shopping Malls Association has demanded the government to open shopping malls like other commercial centres and provide financial assistance to shopkeepers in terms of rent.

The meeting of Islamabad Shopping Malls Association was chaired by Commodore (Retd) Irfanul Haq. The association in a statement issued after the meeting expressed strong reservations over the government's decision not to open shopping malls like other business centres.

Shop rent in Pakistan's big shopping malls higher than US

The landlords and tenants both were facing financial problems due to over a month long lockdown. The representatives of mall owners said they followed government's instructions to shutdown businesses for the preventing the spread of coronavirus disease, however, they contended there was no logic in partial lockdown.

Allowing some businesses to run ends the concept of social distancing, therefore all biusinesses should be allowed to run, it said.

Shopping malls closed amid coronavirus fears in Punjab

The association also demanded the reopening of the shopping malls. Moreover, it said the government should provide financial assistance to the shopkeepers in terms of rent. The association said that special use of sanitising machines should be ensured in the malls while all precautionary measures would be taken to appeal to the government to allow the malls to open.

Published in The Express Tribune, May 10th, 2020.