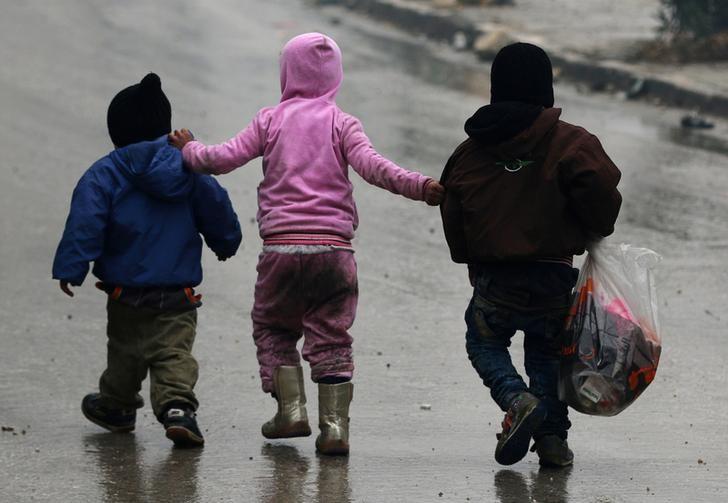 ---
LAHORE: The novel coronavirus pandemic may have set back the plan somewhat, but Punjab authorities are all set now to introduce new child protection regulations, The Express Tribune has learnt. As the government eases lockdown restrictions, the Child Protection and Welfare Bureau (CPWB) is working to bring the long awaited new rules back on the provincial cabinet's agenda, a top official said.

Once the new regulations come into force, all non-governmental organisations and institutions that look after orphaned children will have to register with CPWB, the bureau's chairperson Sarah Ahmed told The Express Tribune.

Pakistanis against child abuse

"Once these NGOs have registered with us, they will have to provide us data on all children they look after. No institution will be able to adopt a helpless unprotected child without CPWB permission once the new rules are in place," she said.

Presently in Punjab, institutions and NGOs that look after destitute and helpless children in the province are registered under Section 24A of the Protection of Helpless and Rejected Children Act, 2004. However, such organisations currently only registered with the department of social welfare.

When the act was amended in 2017, CPWB had to create new rules and regulations for registration. "Unfortunately, these new rules could not be drafted since 2017 until now," Sarah said.

"Now, we have finally devised the new rules and regulations, and the draft has been approved by a sub-committee of the provincial cabinet," she added. "All that remains now is for the provincial cabinet to approve them and the governor to sign them."

According to Sarah, the new regulations will make it mandatory for NGOs dealing with children to register with both the department of social welfare and CPWB.

Children raising children

Dozens of NGOs and organisations, including Edhi, SOS Village, Aghosh and Darul Shafqat, are currently working in Punjab to safeguard children's rights, their education, health and housing.

According to sources, however, no government agency right now has any data on how many children these organisations are looking after and how the children came under their care.

Some child welfare NGOs fear this lack of information could allow some suspicious shelters to traffic children for illicit purposes and give them up to anyone for adoption without any background check.

"We came to know about one suspicious incident just recently from Narowal," a senior CPWB official told The Express Tribune on condition of anonymity.

"A member of Narowal District Hospital's staff recently allowed a family to adopt an orphaned child but when we asked him why he did so, he couldn't give a satisfactory answer," the official said.

"We have now moved the court against the person in question and he has been asked to produce the child in court and explain under what law was the child was given up for adoption."

"Situations like these are potentially dangerous for the future of helpless children," Sarah said. "But once we have the new rules in place, no organisation will be able to adopt a child or give a child up for adoption without the permission of the court and CPWB," she added.

Published in The Express Tribune, May 10th, 2020.