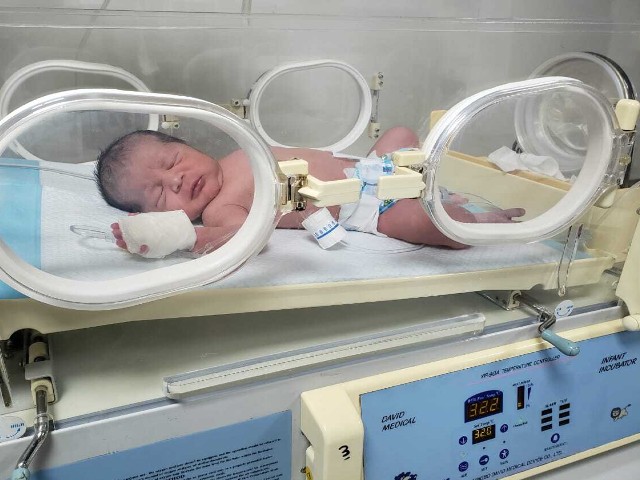 ---
Covid-19 patient delivers healthy baby in Karachi
Special arrangements were made to accommodate the mother after she was diagnosed with coronavirus
---
KARACHI: A 35-year-old coronavirus-positive woman delivered a healthy boy through a scheduled caesarean section at Dow University of Health Sciences' (DUHS) Ojha campus on Saturday.

This was the first case of a coronavirus patient giving birth via caesarean section at DUHS, though another woman diagnosed with the virus had given birth to a healthy baby at Dr Ruth Pfau Civil Hospital in late April.

According to the hospital administration, the boy was immediately shifted to the nursery after the delivery and the condition of both the infant and the mother was stable.

Sindh witnessed record increase in coronavirus cases: CM Murad

The mother had been tested for the virus a week ago when she began showing symptoms and special arrangements were made to accommodate her at the hospital after she was diagnosed with Covid-19.

The infant, meanwhile, tested negative for the virus while further diagnostic tests are being carried out. Other family members of the woman have tested negative as well.

A spokesman for DUHS said the newborn —who weighs 3.1 kg—was immediately transferred to the children's unit.

The woman had given birth to her other two children via caesarean section as well, spokesman added.