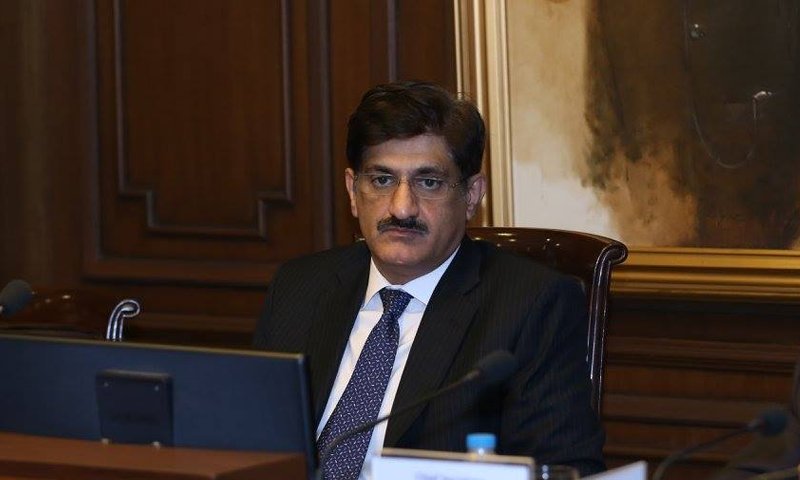 ---
Sindh witnessed record increase in coronavirus cases: CM Murad
CM Murad says new cases have taken the provincial tally to 10,771
---
KARACHI: Sindh Chief Minister Murad Ali Shah said the province witnessed a record increase in the number of coronavirus cases over the last 24 hours.

The province reported 1,080 Covid-19 cases in a day's span.

"We conducted 5,498 tests, out of which almost 20 per cent [1,080] results have come out as positive," CM Murad said in a video message. He added that 583 cases are reported in Karachi whereas 277 cases in Pir Jo Goth village of Khairpur district.


* سندھ کی تاریخ میں پہلی مرتبہ اس وبا سے 24 گھنٹوں میں 1080 نئے کیسز رپورٹ ہوئے، وزیراعلیٰ سندھ

— Sindh Chief Minister House (@SindhCMHouse) May 9, 2020


The chief minister added that new cases have taken the provincial tally to 10,771.


May 9, 2020


"We conducted some tests of various shop owners and customers at different shops and vegetable market which came out as positive," Murad said.

Sindh on same page as Centre on lifting lockdown

He expressed concern over this exponential growth of Covid-19 cases in Pir Jo Goth village and urged people to understand the gravity of the situation.

"This is a very small village where so many cases have been reported," he said. "The virus spread there because a woman went to Hyderabad and then came back."

Ordering a strict lockdown in village, CM Murad said that he is worried about the current situation in Sindh.

"The cases are rising exponentially. We are in the second phase of the lockdown and have to take more precautionary measures."