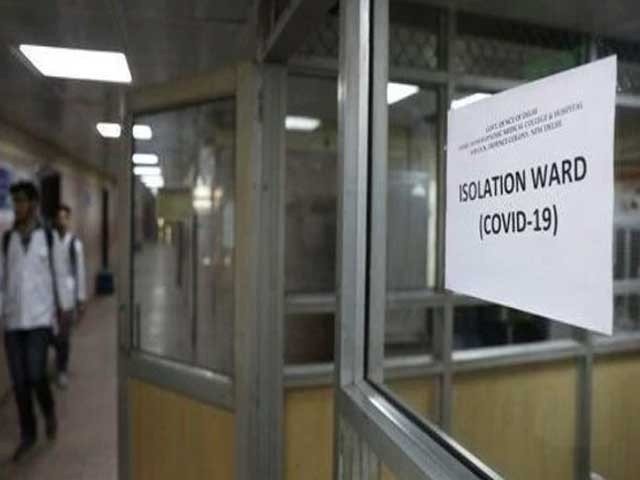 ---
Covid-19 patients urged to go to isolation facilities
Health minister says patients often hide symptoms in order to remain in home isolation
---
KARACHI: Sindh Health Minister Dr Azra Fazal Pechuho has appealed to coronavirus patients to be admitted to hospitals and isolation centres instead of staying at their homes.

In a video statement issued on Friday, Pechuho said that those isolated at home have very mild or no symptoms, adding that many of them did not disclose that they were experiencing any symptoms because they wanted to avoid being moved to hospitals or isolation centres.

She also advised coronavirus patients suffering from other conditions such as asthma, blood pressure, diabetes or heart and kidney diseases to go to isolation centres.

"Such patients with other health issues collapse suddenly while being isolated at home," said Pechuho, adding that because coronavirus did not have a cure, precaution was extremely important.

She stated that lives could be saved through the continuous monitoring and proper care being provided at isolation facilities.

Cannot force patients to shift to an isolation centre: Sindh govt

It was recently reported that several asymptomatic coronavirus patients have collapsed at their residences and died before any medical aid could be provided to them.

Home isolation guidelines

Meanwhile, the Sindh health department also issued on Friday guidelines for home isolation.

According to a notification issued by the health department, persons isolated at home should confine themselves to a single, well-ventilated room and maintain distance from the rest of the family. Just one person from the rest of the family is to take care of the patient, however, ensuring that they maintain a safe distance and use personal protective equipment.

Besides, it has been advised that patients take care of hygiene, using soap and hand scrub, and coughing and sneezing into a tissue, which is to be discarded into a covered dustbin immediately after use. The dustbin is to be lined with a garbage bag that should be tightly knotted before disposal.

Infected persons are also instructed to use face masks at all times and change them when they become wet, while their clothes are to be washed with warm water. They are to abstain from touching their face and shaking their clothes after changing. Those washing their clothes are to wash their hands thoroughly afterwards and should be careful not to let the clothes come in direct contact with the skin.

Citizens have also been barred from entertaining guests at a house where a person is isolated, especially the elderly and those having weak immunity or chronic diseases.

Patients and their families are further instructed to ensure that they have enough medicines at home to last for several weeks.

After testing positive and isolating at home, a doctor is to be immediately consulted if patients develop fever, cough or shortness of breath, have trouble in breathing, feel constant pain or pressure in the chest or their lips or face turn bluish.

In case a patient shows any of these symptoms, he or she would be assigned a doctor who would call them to inquire about their health daily. Patients are recommended to cooperate with the designated doctors and contact them as soon as they feel their condition is worsening. However, if doctors are unable to attend the call, they are to contact the coronavirus control room on 021-99204452, 021-99206565 or 0316-0111712.