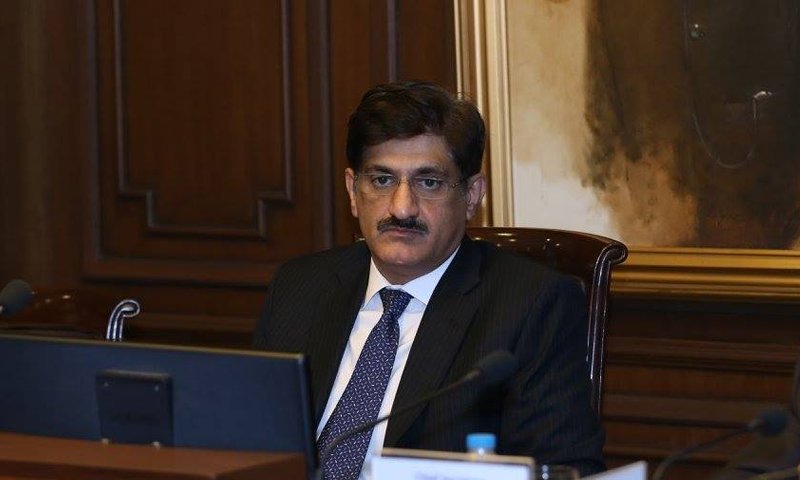 ---
Lockdown in Sindh to be eased along federal govt's directions, says CM Shah
There will be a complete lockdown on Saturdays and Sundays, says CM Shah
---
Sindh is on board with the federal government's plan to ease the lockdown, said Chief Minister Murad Ali Shah, addressing a press conference on Friday.

The decisions announced by the Centre will be implemented in Sindh and the lockdown will remain in place under those directives, said the chief minister.

The CM apprised that all industries, except for construction and related industries, will remain shut in Sindh from May 9 onwards. Essential shops and stores will remain open from Fajr prayers till 5pm, but offices which are closed now will remain closed.

Shops in residential areas will be open, but the restrictions in place on malls, bigger markets, and all public gatherings will remain as they are, said the CM.

On Saturdays and Sundays the province will be under complete lockdown, he added.

"The Sindh government is a 100 per cent on board with the Centre's plan," said the CM. Despite differences, the provincial governments and the Centre are working together, he added.

The Supreme Court has directed the federal government to work along with the provinces, said Shah. This is a difficult time for the country and decisions have to be taken based on facts and ground realities, not emotions, he said further.

Shah said that the decision to impose a lockdown was not a hasty one, and it prevented the curve from taking a steep upwards turn.

According to the chief minister, the federal government extended the lockdown on April 14 for another two weeks. However, the ease in lockdown post-April 14, caused the rise in coronavirus cases, he maintained.

He urged citizens to comply with precautionary measures and to stay home as much as possible, even with the easing of the lockdown. "If you are allowed to leave your homes, according to the directives issued by the government, then make sure to follow standard operating procedures. Wear a mask."