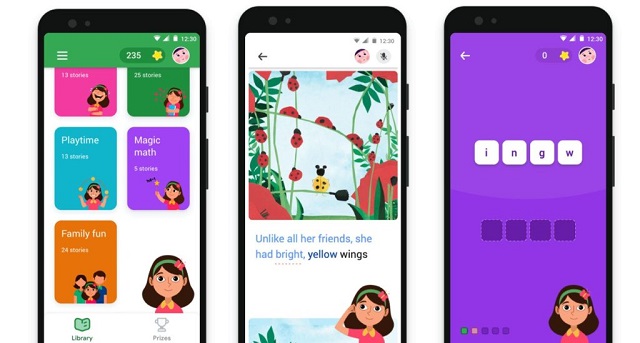 ---
Google's Read Along app now available in 180 countries
Google's Read Along app is also available in Urdu
---
Google's Read Along Android app, which helps improve reading skills to elementary school students is now available in 180 countries, according to the company's Blog.

Read Along uses Google's speech recognition technology to help develop literacy skills and is designed for children aged 5 years and above.

Kids work on their reading skills with the help of an in-app reading buddy named Diya.

Google introduces new features to assist Pakistan's coronavirus effort

"As kids read out loud, Diya uses Google's text-to-speech and speech recognition technology to detect if a student is struggling or successfully reading the passage,"  according to Google.

"She gives [kids] positive and reinforcing feedback along the way, just as a parent or teacher would."

"Children can also tap Diya at any time for help pronouncing a word or a sentence."

The app was first launched in India where it is available as Bolo and at present, the app supports nine languages, including English, Spanish, Portuguese, and Hindi.

Coronavirus dominates Google trends during lockdown

The app was built with children's' safety and privacy in mind hence the voice data captured by Read Along is analysed on-device and is not sent to Google's servers.

The best part is that the app has no ads or in-app purchases and works offline without Wi-Fi or data. However, to download additional stories you will need to connect to Wi-Fi.