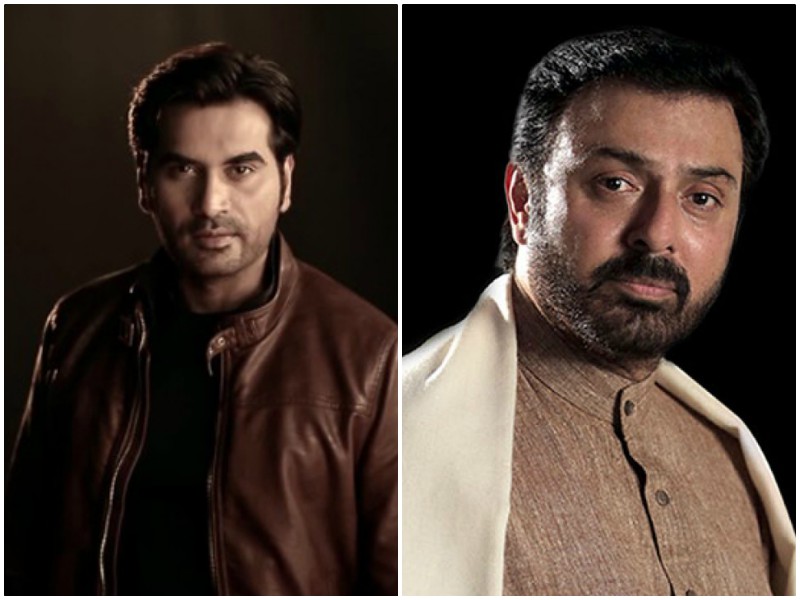 ---
In a recently surfaced video, television actor Noman Ijaz commented on popular celebrities Humayun Saeed, Adnan Siddiqui and Hamza Ali Abbasi's acting skills.

The video showed Ijaz taking friendly jibes at the aforementioned actors. Thus, in response, Saeed made a quirky remark about him in Fahad Mustafa's game show.

The Meray Paas Tum Ho star recalled the time Ijaz played his abbu in a serial, possibly addressing the kind of vibes he still gave off with his recent comments and unsolicited advice.

In the viral video Ijaz had said, "I feel that if Humayun keeps working as hard as he does, he might eventually, accidentally learn how to act someday. I have faith and I will pray he does, a person shouldn't feel hopeless."

https://www.instagram.com/p/B_4UfnSDWpa/?utm_source=ig_embed

Saeed commented on Ijaz during his conversation with Mustafa in the latter's game show. Mustafa discussed how in Raj Hansni, his first television serial ever, he played Saeed's son. Laughing at the memory, Saeed also confirmed that Mustafa was in fact playing the character of his fourth wife's son.

He then ended up recalling the time Ijaz played his father in his first ever serial. "Noman Ijaz bhi mere abba banay thay, mere pehle dramay mein, seriously."

Also read: If Humayun keeps working, he might learn how to act someday: Noman Ijaz

Mustafa responded to his remark diplomatically "Apke aur Naumaan Ijaz ke pangay mein me parhna nahi chahta." Saeed, however, continued by adding "Lekin wo aaj bhi mere Abba banay gein, meri next film mein."

Not to mention, in another segment where the participants had to guess the contents of a briefcase, actor Shahood Alvi voiced his assumption. To this Saeed asked Mustafa, "Kaisa lagta hai yeh?", Mustafa quipped "Jaisa Nomaan Ijaz ko lagta hai," the two continued laughing.

Have something to add to the story? Share it in the comments below.