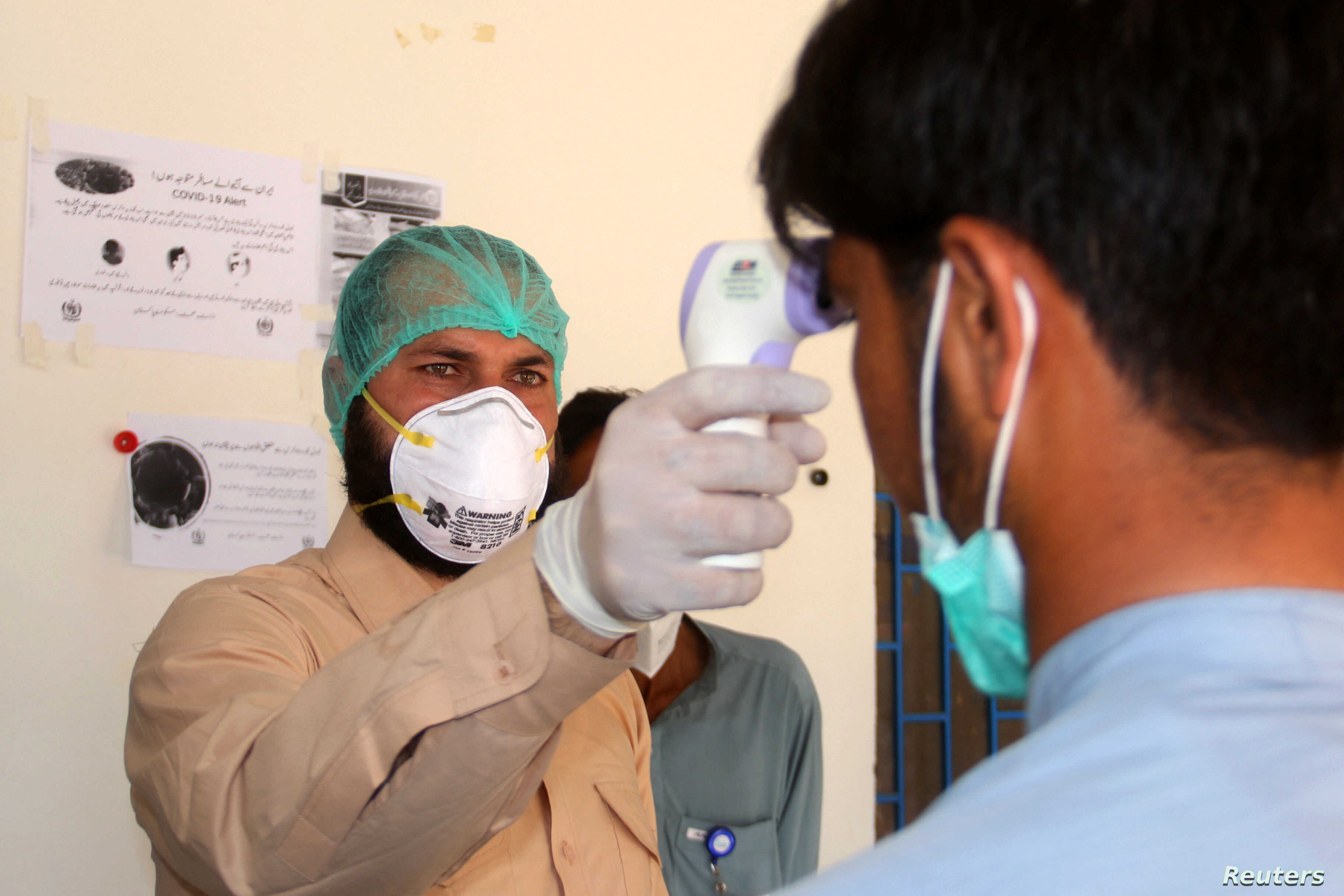 ---
Virus patients, families unclear about test results
There are 609 people in quarantine centres and hotels in Faisalabad
---
FAISALABAD: Thousands of people have been kept in quarantine centres and a number of them have been sent home after being cleared of the suspicion of being Covid-19 patients since the outbreak of the pandemic, but confusion about the virus test results persists among their families.

During the past two and a half months, the results of at least six patients declared coronavairus positive and transferred to hospitals came back negative in tests carried out later. The negative result was confirmed twice. In addition, three suspected patients of the virus died last week, but the health department is not aware of the test results of two of them. The result of a 28-year-old woman of Jhang came positive but those of a 65-year-old woman of Subhanullah Chowk and a man from Chakwal are still awaited.

Americans urged to wear masks outside as coronavirus pandemic worsens

Arrangements for the quarantine centres were made by the district administration and health department with the onset of the epidemic in Faisalabad. Apart from locals, thousands of people who had returned from abroad were housed in the centres set up at a sub-campus of the Agricultural University and in the hostels of the GC University New Campus. However, the administration and the health department have failed to satisfactorily keep the suspected patients and their families informed about their test results.

A spokesperson for the district administration said 1,531 pilgrims and 903 members of Tablighi Jamaat have returned home from the quarantine centres after two consecutive negative reports of their diagnostic tests.

Currently, there are 609 people in the quarantine centres and hotels, while 28 confirmed patients of novel coronavirus are undergoing treatment at the Ghulam Muhammadabad General Hospital. Statistics released by the Punjab government on its website show that there are 180 cases of coronavirus in Faisalabad city.

Citizens miffed at 'ill-planned' sealing orders amid spread of COVID-19 in Karachi

Meanwhile, Zeeshan Ali, a resident of Jhamra Road, Nishatabad, had submitted a complaint to Prime Minister Imran Khan on the Citizen's Portal against alleged haste and harsh attitude of the administration and health department. He said in the complaint that his 50-year-old father had been suffering from respiratory problems for six years. When his condition deteriorated, he was shifted to Allied Hospital, but the administration declared him a coronavirus patient and admitted him to the General Hospital in Ghulam Muhammadabad on April 27, where he passed away on May 4.

The complainant stated that the district health officer and administration officials decided to isolate all his family members at home. Virus tests of everyone in the house, including his mother, brother and sister were conducted and they also declared coronavirus patients.

Published in The Express Tribune, May 8th, 2020.