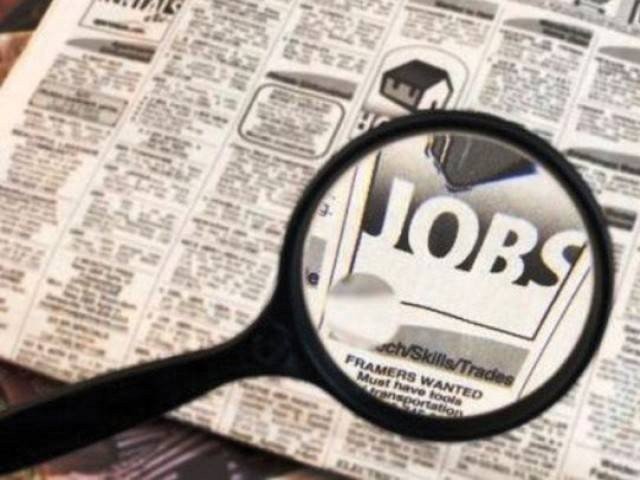 ---
After lives, Covid-19 starts claiming jobs
Online ride-hailing companies forced to lay off employees
---
KARACHI: The economic impact of the Covid-19-fuelled lockdown is being felt widely as businesses have been forced to lay off employees because activity remains suspended.

Quite recently, ride-hailing services - Careem and Uber - also fell victim to the coronavirus and announced the sacking of employees as the lockdown hit the business model hard.

Ironically, it is the digital companies that have to fire a large number of people when it was largely expected that these online businesses will thrive due to the closure of conventional businesses.

Careem and Uber suggest that Covid-19 has jolted the digital companies to the point where they cannot provide any other solution. Careem Co-Founder and CEO Mudassir Sheikha made the announcement on his blog.

"Today, we've had to ask 536 (31%) of our colleagues to leave Careem. The impact of Covid-19 on our business and industry has been severe and has forced us to change the shape and size of our organisation so that Careem can be here for the long term - which we will," according to a Careem statement issued to the media. However, Careem did not respond till the filing of the story as to how many jobs would be lost in Pakistan.

"Letting people go from Careem was a last resort. These are the people that helped build Careem and create massive change and impact for our communities across the region," the statement added.

Meanwhile, Uber Pakistan Head of Communications Hyder Bilgrami said, "With people taking fewer trips, the unfortunate reality is that there isn't enough work for many of our frontline customer support employees."

He added, "Since we don't know how long a recovery will take, we are taking steps to bring our costs in line with the size of our business today."

More than 500,000 captains are registered on the Careem platform, according to Careem. Currently, the ride-hailing services remain suspended in Sindh, Lahore and Faisalabad. According to an industry official, "Nobody knows what will happen to drivers of these companies as they are the people who are at the brink of collapse economically."

"Companies that are not purely digital but a mixture of digital and physical are laying off employees such as Airbnb," said former Ignite CEO Yusuf Hussain.

"Foodpanda, Dawaai.pk and Daraz are reporting growth in this time of pandemic," said Hussain.

Amid the lockdown, a whole new home-based economy was emerging, he said.

"Due to social distancing, there is less room for people who used to sit in an office," he said, adding that home-based services like Netflix, Zoom, grocery or food-providing companies or training businesses were reporting growth higher than in normal times. 

Published in The Express Tribune, May 8th, 2020.

Like Business on Facebook, follow @TribuneBiz on Twitter to stay informed and join in the conversation.