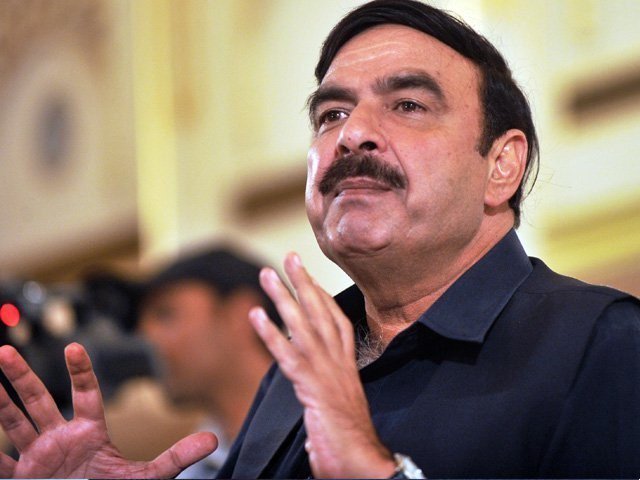 ---
RAWALPINDI: After failing to garner support of all provinces to resume train services from May 10, Railways Minister Sheikh Rashid Ahmed has appealed to the prime minister to allow some trains to start chugging, vowing that all standard operating procedures (SOPs) for prevention of coronavirus will be "strictly" followed.

The National Command and Operation Centre (NCOC) in its meeting on Wednesday turned down the proposal to partially resume train services from May 10 after the provinces rejected the move.

In a statement issued on Thursday, the railways minister said, "It is my desire that the transport of the poor – trains – should be resumed before Eidul Fitr."

Pakistan to partially restore passenger train services

Rashid said, "Imran Khan will review the situation after two or three days. We will adopt all precautionary measures which are included in the SOPs."

The minister expressed hope that he would be able to gain the approval of the prime minister for resuming train services before Eidul Fitr.

He lauded the cooperation of the people, shopkeepers and the Ulema with the government during the virus-induced lockdown in the country.

"It is our desire that the government, along with easing the lockdown, should restore the train services."

He expressed disappointment over not obtaining the approval of the provinces for restoring the train services.

Railways gears up for resumption of train service

On Wednesday, the Pakistan Railways cancelled the holidays of all of its employees given in the wake of the lockdown in the country and called them in to make the necessary arrangements for resumption of train services from May 10.

A notification stated that seven trains would resume operations. The first train – Pakistan Express –would leave the Rawalpindi station for Karachi at 6am while Tezgam, Sir Syed Express and Mehr Express would leave for Karachi later in the day.

"Of the three railcars, the first one will leave at 7am, the second in the evening at 6:30pm and the third at 12:30am for Lahore," the notification stated. "Each train has a capacity of 88 passengers, but following the standard operating procedures (SOPs) prepared to stop coronavirus from spreading, only 44 will be ferried."

All of the seven trains are in the washing line to maintain cleanliness and address any technical issues.
COMMENTS
Comments are moderated and generally will be posted if they are on-topic and not abusive.
For more information, please see our Comments FAQ