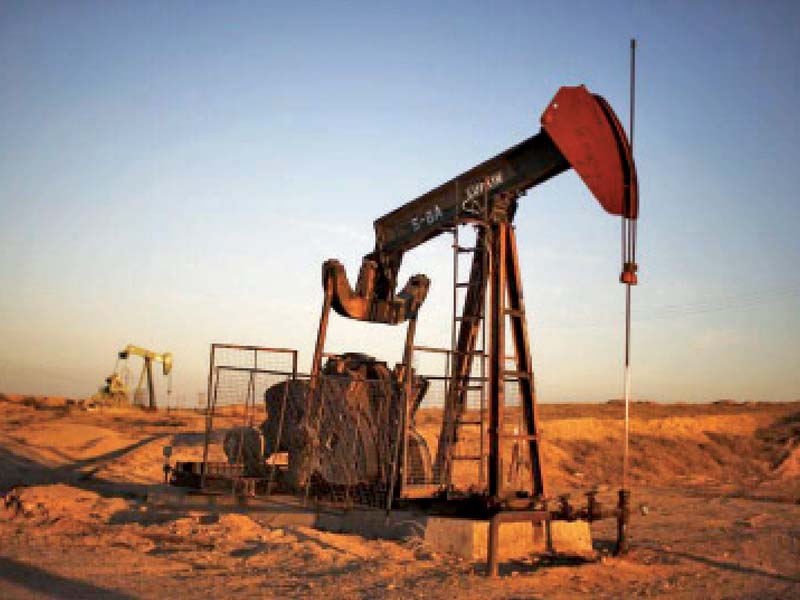 ---
Oil, gas sector loses billions
Energy demand slumped in April due to coronavirus pandemic
---
ISLAMABAD: Pakistan's oil and gas sector suffered a heavy loss of over Rs51 billion in April following a slump in energy demand amid the coronavirus-fuelled lockdown in the country, sources say.

The number also included the revenue loss on account of petroleum levy, discount and royalty on oil and gas.

The upstream industry, which comprised oil and gas exploration, drilling and production, suffered a loss of Rs15.5 billion in April, sources told The Express Tribune while quoting the Petroleum Division, which disclosed the sum in a meeting of the Cabinet Committee on Energy.

Sui Southern Gas Company (SSGC) booked a loss of Rs9.4 billion whereas Sui Northern Gas Pipelines (SNGPL) recorded a loss of Rs12.9 billion in the wake of reduced gas demand in the month under review.

Oil marketing companies (OMCs) incurred a loss of Rs9 billion and the liquefied petroleum gas (LPG) industry lost Rs70 million.

Officials said the government had estimated a loss of Rs7.58 billion to upstream activities, which was being looked after by the Directorate General of Petroleum Concession, on account of reduction in sales and Rs947-million loss in royalty on oil and gas.

Midstream activities, which included refineries and liquefied natural gas (LNG) terminals, also encountered losses due to slowdown in activities amid the Covid-19 lockdown.

Refineries experienced inventory losses of around Rs1 billion in April due to reduction in demand for petrol and diesel in the country, officials quoted the Petroleum Division as saying.

OMCs booked inventory losses to the tune of Rs9 billion per month, which resulted in a reduction in government revenue by around Rs4 billion per month on account of petroleum levy.

They also impacted government revenues on account of windfall and discount on crude to the extent of Rs6 billion per month.

Moreover, due to reduced offtake of re-gasified LNG, demurrages on LNG imports were calculated at $650,000 in March 2020 and such charges were also faced in April due to the lockdown.

Downstream activities include transmission and distribution of natural gas and liquefied petroleum gas (LPG) by SNGPL and SSGC, and operations of OMCs.

SSGC's revenue loss stood at Rs215 million per day in March 2020 that jumped to Rs314 million per day in April. SNGPL's revenue took a hit of Rs324 million per day in March and it escalated to Rs430 million per day in April due to lower demand for natural gas and re-gasified LNG.

The decrease in supplies and marketing of LPG caused a multimillion-rupee loss in April, calculated at around Rs70 million.

The Covid-19 pandemic had slowed down economic activities across the world and it also impacted Pakistan due to lockdown. It not only hit hard the business but also disrupted the oil and gas supply chain that resulted in thin demand and consumption.

Owing to the economic slowdown, refineries like National Refinery Limited (NRL) and Byco shut down their plants. Production activities at other refineries were also affected. They offered discounts to encourage OMCs to lift their petroleum products.

Natural gas and crude oil production by exploration companies also slowed down due to low purchases by the refineries. However, operations of refineries and OMCs have started normalising following the beginning of harvesting season in the country's farms.

Pakistan also reduced LNG imports due to meagre demand. It had been importing five LNG cargoes a month from Qatar, however, Pakistan State Oil (PSO) cut LNG supplies to three cargoes in April.

Published in The Express Tribune, May 8th, 2020.

Like Business on Facebook, follow @TribuneBiz on Twitter to stay informed and join in the conversation.