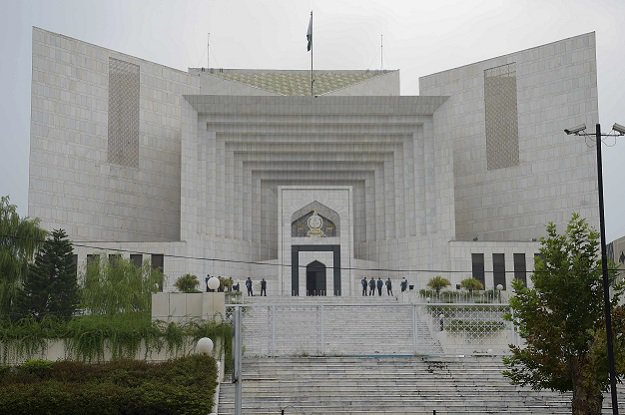 ---
ISLAMABAD: Dr Shoaib Suddle's one-member commission has informed the Supreme Court that the 'national commission for minorities' recently approved by the federal cabinet was not in line with the body envisaged by the top court in its historic 2014 judgment.

It also complained in report submitted to the SC that the religious affairs and interfaith harmony ministry did not cooperate with the commission for the constitution of the minorities' rights council.

The commission, headed by Dr Suddle, was established by the SC in January last year to implement the 2014 verdict for the protection of minorities' rights.

In June 2014, the Supreme Court in its judgment in a suo motu case regarding a bomb blast at a church in Peshawar had asked the federal government to form a national council for minorities' rights.

The purpose of the council was to advance the practical realisation of the rights and safeguards provided to the minorities under the Constitution and present its recommendations to the federal and provincial governments for this purpose.

On February 19, the religious affairs ministry requested the court to grant it time for the constitution of the council and was given two months to complete the task.

Later, the Dr Suddle commission prepared a draft bill for establishing the council ready to be presented before parliament.

The draft was sent to all stakeholders including the religious affairs ministry. However, the ministry did not provide any feedback to the commission. Other stakeholders, including the civil society, provided valuable input to the commission on the proposed draft.

The commission found out through the media that the religious affairs ministry had moved a summary to the cabinet for the formation and composition of a commission for minorities. The ministry did not consult with the commission before moving the summary.

The court was informed that the commission approved by the cabinet was in violation of the 2014 judgment and also did not comply with the government's international commitments.

It also raised the question that if a commission already existed, then why the government had not informed the apex court about it for the last six years.

The commission further informed the court that bodies representing minority communities were dissatisfied over the body announced by the government. There is a general consensus that the council for minorities should be provided with complete financial autonomy.

The court was also informed that the federal government was not complying with its order to allocate budget to the commission.

The commission requested the SC to seek an explanation from the religious affairs secretary on why it had violated the top court's verdict in connection with the formation of the council. It further pleaded that the ministry be directed to form the council in accordance with 2014 judgment.