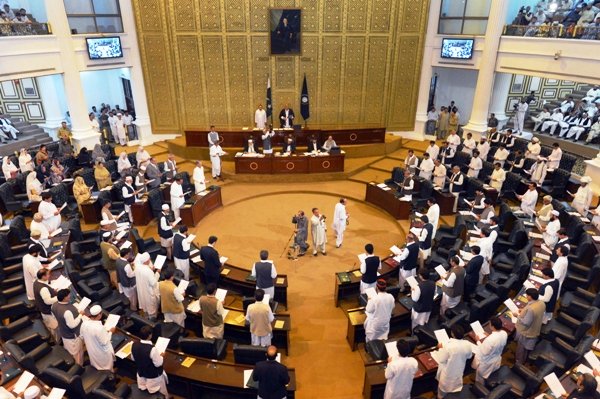 ---
K-P assembly to resume sessions soon
K-P govt will try to persuade opposition to not identify quorum
---
PESHAWAR: The Khyber-Pakhtunkhwa government has decided to resume provincial assembly sessions, The Express Tribune has learnt.

According to provincial government officials, the K-P chief minister has given his nod to convening a session of the provincial assembly after it was called off indefinitely in March due to the novel coronavirus pandemic.

The K-P government will soon reach out to the leaders of all other parliamentary parties to obtain their input in this regard, the officials said. The chief minister has assigned the task of consulting with opposition parties to K-P Law Minister Sultan Khan, they added.

According to officials, the government will try to persuade the opposition to not identify the quorum when the assembly session resumes.

Following consultation with the K-P assembly speaker, the chief minister also asked concerned authorities to prepare standard operating procedures for whenever the assembly session resumes, the officials said.

Published in The Express Tribune, May 7th, 2020.