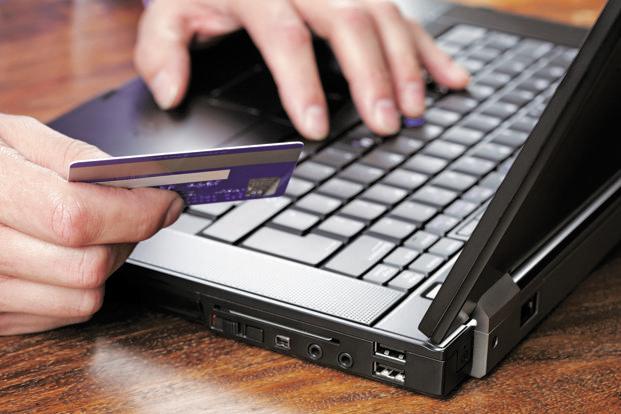 ---
Covid-19 in Pakistan: Online retail offers little hope for vendors
Not more than five per cent are operating online, claims trade association chief
---
KARACHI: Karachi, the largest city of Pakistan, is home to a vast informal economy and was once a land brimming with opportunities for enterprising individuals. Its social fabric comprises a large multi-cultural population, including vendors and retailers from across the country, working in the formal as well as the informal sector, who would spend their days running small shops, moving pushcarts in the streets and displaying wares of all kinds in makeshift stalls. But all of this now seems to have been lost amid the pandemic and the ensuing lockdown.

With shutters down, vendors were asked to move online, to the chagrin of many among them, especially those who had been running businesses in low-income areas. The Sindh government, while devising the policy for vendors to resume operations, apparently failed to consider the limitations of small-scale retailers, who have little know-how, if at all, of the digital world.

"No shop should be opened for public at any cost [and] all orders are to be received online or via phone or field staff," read a notification issued by the Sindh home department read, as the provincial government announced that business were to run only online, keeping in view the persistent pandemic escalation.

Consequently, already beaten down by the ramifications of the lockdown, small-scale vendors lost all hopes of surviving the lockdown. To them, stepping into the digital world meant starting from scratch and a long period of struggle before they would be able to start making profits again.

Most among them, prior to the lockdown, would sell items on pushcarts, Suzuki pickups or makeshift stalls by the roadside. Now, not too well-versed in digital retail and e-commerce tools, they are clueless about how to continue operations online.

The traders most affected by this development are those who have been running businesses in New Karachi, UP Market, Shopping Arena, Water Pump, Federal B Area, Surjani Town and other areas of Central district. The majority of them deal in readymade childrenswear, footwear, plastic goods, spices and other similar items.

According to Bohri Bazaar and Mochi Gali Traders Association president Mansoor Jack, only a few traders have been able to move online while others are struggling to make the shift.

"Not more than five per cent of the city's traders are operating online," he claimed, adding that most of their customers were wary of making purchases online, worried they would be delivered expired or substandard products.

Even those who have made the move, though, have little chances of survival.

Lamenting that business in Bohri Bazaar, Mochi Gali, Empress Market, and other markets - which, in yesteryear, buzzed with activity as Eid approached - was completely suspended, Jack moved the government to formulate a strategy to facilitate small-scale traders, at least until Eidul Fitr. He called for an all-inclusive business policy instead of devising one just for "selected sectors."

Published in The Express Tribune, May 7th, 2020.