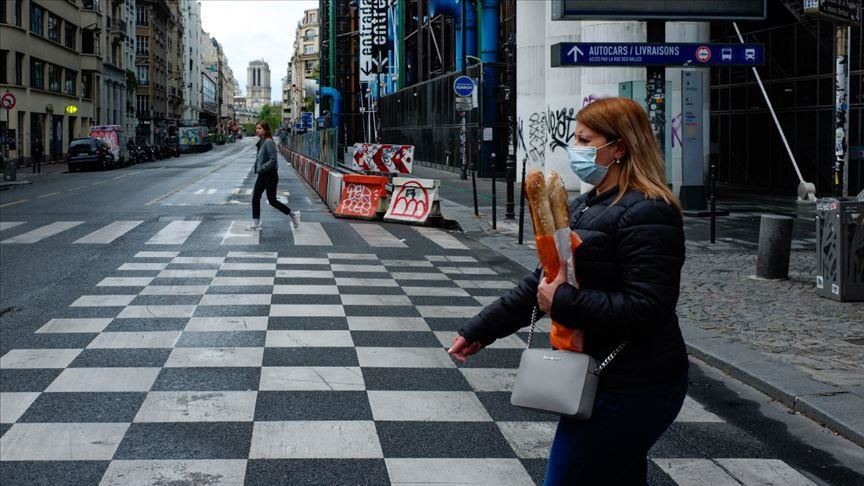 ---
France reports 340 more deaths from pandemic
Current death toll in France stands at 25,531, with the cases reaching 132,967
---
PARIS: France on Tuesday saw a slight rise in fatalities from the novel coronavirus, compared to the previous day, while the country recorded 1,104 new infections, according to French Health Ministry.

On Tuesday, there were 340 fatalities compared to 308 on Monday, a rise of 32. The number of deaths in hospitals stands at 244, and 96 people succumbed to the disease in nursing homes. The total number of fatalities in hospitals to date is 16,060 and the total fatalities in nursing homes are 9,471.

Students in China's virus centre Wuhan return to school

Hospitalisations dropped again on Tuesday, with the number standing at 24,775, a significant drop of 773 patients from Monday. The number of those in intensive care fell to 3,430, down by 266 patients.

The current death toll in France stands at 25,531, with the cases reaching 132,967.

Despite the severity of the virus, most people experience mild symptoms and recover. Since the start, 52,736 people have recovered in France from the epidemic and have returned home.

Merkel to face mounting lockdown revolt at key meeting

After originating in China last December, Covid-19, the disease caused by the coronavirus, has spread to 187 countries and regions across the world. Europe and the US are currently the worst-hit regions.

The pandemic has killed nearly 255,000 people worldwide, with over 3.63 million infections, while more than 1.18 million have recovered from the disease, according to figures compiled by the US-based Johns Hopkins University.