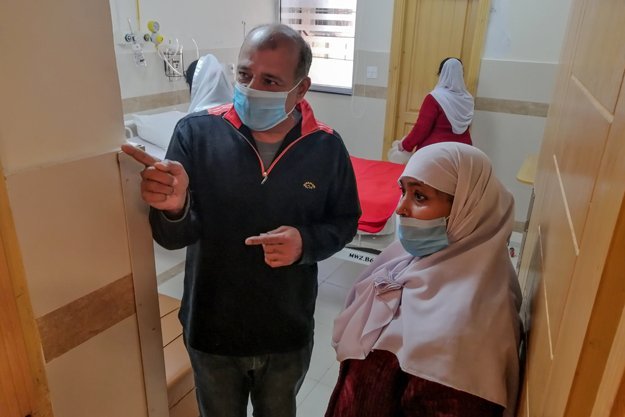 ---
ISLAMABAD: The Pakistan Institute of Medical Sciences (Pims) on Tuesday sealed its department for maternal and child healthcare (MCH) for a week after a female doctor tested positive for Covid-19 just three days after her co-worker contracted the virus.

The latest victim is the second doctor deputed at the Maternal and Child Care (MCH) department of Pims. The closure of MCH will deprive hundreds of expecting mothers and infants from getting much needed treatment.

The infected doctor released a video message on social media in which she confirmed of contracting the coronavirus. She added that her colleague had tested positive three days ago, following which she started feeling symptoms of the virus.

The medical practitioner blamed the hospital's administration of laxity in handling the operations after the emergence of the virus in her colleague.

However, the infected medical practitioner accused the Pims' administration of showing laxity after her co-worker had tested positive. "We (staff) had demanded the administration to seal off the MCH department to prevent the spread of pandemic contagion".

She lamented that the administration ignored it and took no step. "It is the ineligibility and ignorance of the Pims administration," she said angrily.

The female doctor said that she performed her duties despite she started feeling symptoms, suspecting that the she may have transmitted the virus to many people as well.

She also expressed concerns about not being provided with personal protective equipment (PPE) to the doctors despite that they were at high risk. "Only the staff performing duties in the isolation ward has been given PPE," she told.

Sources said that so far, over a dozen staff members at the healthcare facility have tested positive.

Meanwhile, Special Assistant to the Prime Minister for Health Dr Zafar Mirza hailed the health workers for serving on the frontline in fight against the coronavirus.

Dr Mirza visited the Pims on Tuesday and later chaired a meeting to review the arrangements at the healthcare facility for the virus-infected patients. The ministry's additional and joint secretaries accompanied the PM's special assistant during his visit to hospital.

Pims' Head Dr Ansar Maqsood briefed them on the challenges, arrangements and measures being taken to cope with the pandemic situation at the healthcare facility

Addressing the participants, Dr Mirza said that the government was ensuring the provision of PPE to the frontline workers, adding that their health was the priority of the government. "The government greatly value and respect the services of health workers".

The assistant said that they had provided the hospital's staff with a stock of safety gear enough for a month.

Published in The Express Tribune, May 6th, 2020.
COMMENTS
Comments are moderated and generally will be posted if they are on-topic and not abusive.
For more information, please see our Comments FAQ