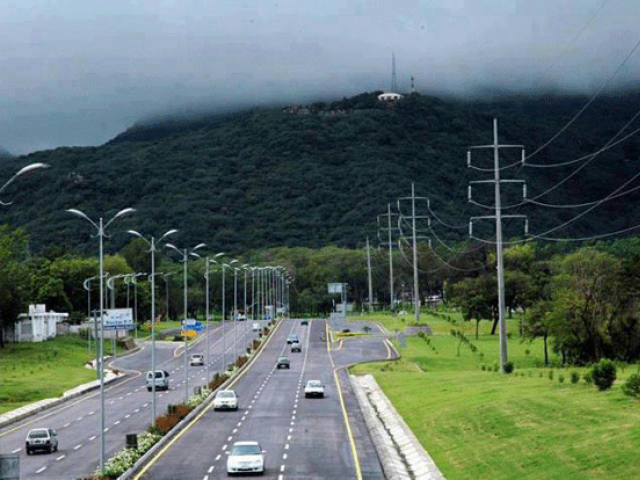 ---
ISLAMABAD: Air pollution in capital dropped to four microgrammes per cubic metre of air, a record low ever since data keeping started in Islamabad.

Environmental experts attribute the improvement in air quality to coronavirus lockdown and recent spell of rain.

The effects of the measures imposed by the government to prevent the spread of the coronavirus disease (Covid-19) have started to show a very pleasant change in the federal capital like other metropolitan cities, Environmental Protection Agency (EPA) Director General Farzana Altaf Shah said talking to The Express Tribune.

Calling for legislation to keep pollution levels down, she said people in the capital should try to sustain the clean environment.

For days the pollution spewing vehicles, factories, kilns and the construction industry remained closed, subsequently, the air quality index here has started to improve. As a result of reduction in pollution, the atmosphere of the city government has also become clean and clear. After decades people are breathing pollution-free air for the first time, Environmental Protection Agency (EPA) Director General Farzana Altaf Shah said talking to The Express Tribune.

The lockdown has proved that if the traffic on the roads is controlled there will be less gridlock which adds to pollution, she said.

"If modern technology is used in the kilns, we can get a clear atmosphere for breathing," Shah said. According to environment DG, before the lockdown, the air in Islamabad was harmful to health. The presence of harmful particulate matter in the air was recorded above 46 microgrammes per cubic meter, which was much higher than the standard amount of 35 microgrammes per cubic meter, but now the amount of unhealthy substances in the atmosphere of Islamabad during the lockdown is less than the standard amount. Shah said that over the years, urban development has made air so polluted that somedays during the year, it is harmful to breathe outdoors due to presence of harmful particles in the air. Asthma and allergy patients are advised to stay indoors during smog, she pointed out. However, during the lockdown the harmful particulate matter in the air was reduced four microgrames per cubic meter, while it is generally recorded between 11 to 27 microgrammes.

"We have to decide on sustaining the cut in air pollution," she said suggesting strong anti-pollution legislation. She said that air pollution was being prevented in factories through modern equipment while kilns were also being shifted to ZigZag technology. 

Published in The Express Tribune, May 6th, 2020.
COMMENTS
Comments are moderated and generally will be posted if they are on-topic and not abusive.
For more information, please see our Comments FAQ