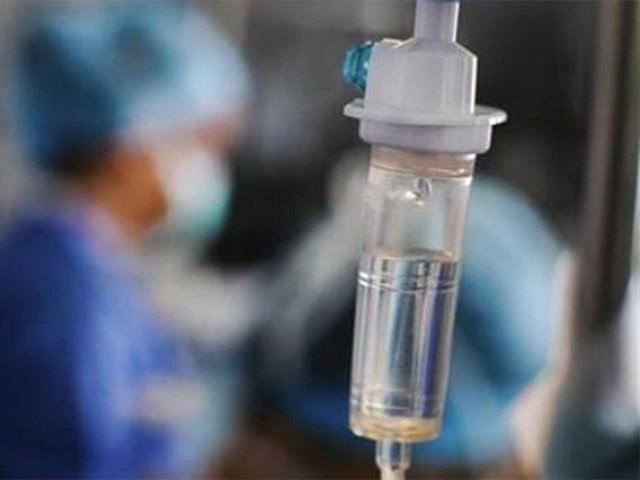 ---
Probe body submits findings in Dr Furqan case
Committee has found FCPS of Civil Hospital Karachi guilty of negligence
---
KARACHI: A three-member inquiry committee has completed its inquiry into the death of radiologist Dr Furqanul Haq, who died of coronavirus in Karachi, and submitted its report to Sindh Chief Minister Murad Ali Shah.

The doctor needed to be placed on a ventilator but his family said they visited several hospitals in the city but was not admitted to any of them.

In the report, the committee has found Dr Jagdish, FCPS of Dr Ruth Fau (Civil Hospital Karachi), guilty of negligence and recommended action against him.

The committee said Dr Jagdish was not involved in intentional wrongdoing but his "irresponsibility" had caused the Dr Furqan's death.

The probe body recorded the statements of 14 witnesses. The Civil Hospital staff referred Dr Furqan to another hospital despite his critical condition and nine vacant beds in the ICU of the medical facility.

Another doctor succumbs to coronavirus in Karachi

However, Dr Furqan was not fit for travelling further and needed immediate medical aid. There was also a severe lack of communication. According to the two-page report, the ambulance driver took Dr Furqan home instead of taking him to another hospital.

Dr. Furqan was again taken to a private hospital where doctors asked him to be transferred to a ventilator immediately. However, when he was taken to Dow University Ojha campus, Dr. Furqan had already died.

According to the report, Dr. Furqan tested positive on April 30 but refused to go to a hospital. However, on his family's insistence, Dr Furqan called for an Amn Foundation ambulance and arranged for his admission to SIUT through Dr Salman with the help of a friend Dr Amir.

The ambulance driver unnecessarily delayed taking Dr Furqan to the hospital. According to the report, the ambulance driver could not contact Dr Salman and Dr Furqan was rushed to the Civil Hospital Emergency instead of the SIUT.