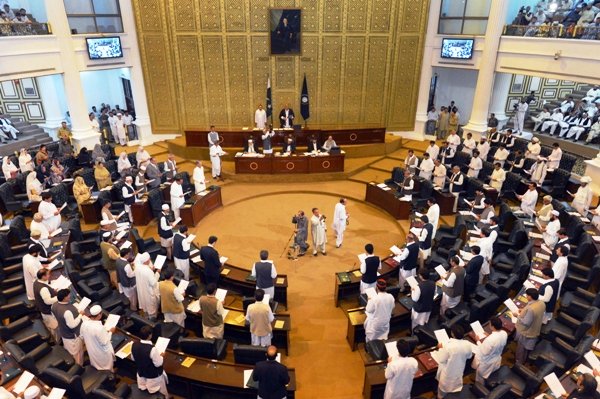 ---
PESHAWAR: The opposition benches in the provincial assembly have decided not to submit the requisition for convening the assembly session due to the coronavirus (Covid-19) situation.

The Opposition benches in the Khyber-Pakhtunkhwa (K-P) Assembly held a consultation session regarding submitting a requisition to the assembly secretariat for convening a session of the provincial budget for fiscal year 2020-21.

The opposition leadership speaking to The Express Tribune said that due to prevailing Covid-19 pandemic situation in the province, they have withdrawn requisition for the session.

K-P Assembly Deputy Opposition Leader Sardar Hussain Babak said that keeping in view the lockdown situation, they decided not to submit the requisition.

Babak said the government should review its policy regarding the lockdown as businesses have resumed in all markets in the province and the opposition was in awe whether it should follow the lockdown policy or submit a request for convening the assembly session.

Pakistan Peoples Party (PPP) leader in the K-P Assembly Nighat Orakzai said that opposition benches wouldn't take the risk of submitting requisition for the provincial assembly session as it could aggravate the coronavirus situation.

Published in The Express Tribune, May 6th, 2020.