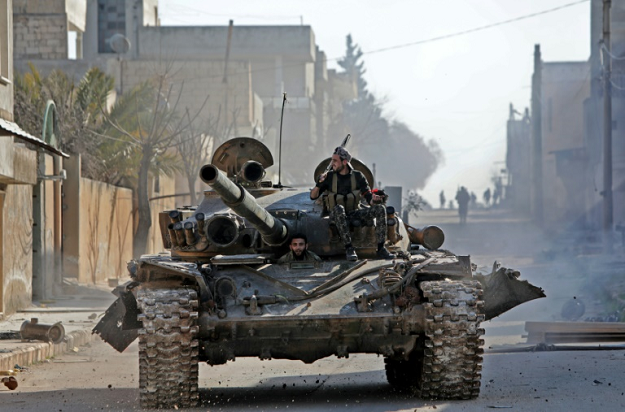 ---
ANKARA: The US has knowingly partnered with the PKK terror group in northern Syria at the expense of its decades-long alliance with Turkey, according to an ex-CIA official who worked for the intelligence agency for 26 years.

"The most interesting part of the US relationship in the counter-ISIS [Daesh] campaign is that we partnered in essence with a terrorist group, the PKK," CIA veteran Marc Polymeropoulos said in a podcast interview released last week.

For decades the PKK has been designated a terrorist group by NATO allies Turkey and the US, as well as the EU. For years Turkey has decried the US working with the terrorist PKK's Syrian branch, the YPG, to fight Daesh/ISIS in Syria, saying it makes no sense to use one terrorist group to fight another.

But while the US has denied that the PKK and YPG were essentially the same group, Polymeropoulos' remarks put the lie to this assertion, adding that the YPG/PKK tried to further rebrand itself the so-called SDF.

Polymeropoulos retired from the CIA in July 2019 at the Senior Intelligence Service level as one of the most highly decorated operations officers who served in multiple field assignments for the US government. He specialized in counter-terrorism, the Middle East, and South Asia.

In the interview with two journalists, he admitted that the PKK, along with its Syrian branch the YPG, had tried to rebrand itself the "Syrian Democratic Forces" (SDF) in northern Syria.

"It [PKK] has been kind of rebranded for a short-term solution. In essence, we partnered with PKK and drove the Turks bananas, as it should, because it's an insurgency going on in Turkey that killed scores of Turkish soldiers and civilians," he told the podcast Last Call with John Sweeney and Michael Weiss.

Turkey has long complained of the terrorist PKK using name switching as a cynical ploy to muddle international denunciation of the group.

The US' association with the "PKK, it is a terrorist group," is only a "short-term alliance," said Polymeropoulos, paling in importance to its decades-long partnership with Turkey in NATO and bilaterally.

He said last year the Trump administration did the inevitable thing by agreeing with Turkey to pull US troops out of YPG/PKK-controlled areas in Syria near the Turkish border, despite a backlash from the US media and Congress.

"This [US-PKK partnership] is not a legitimate, long-term alliance," he stressed.

"This [withdrawal from Syria] was going to happen. We have to disassociate ourselves with the PKK. Turkey is a member of NATO, a 70-year alliance, we can't sacrifice that."

Then Polymeropoulos, a Greek-American, jokingly added: "All my Greek friends who are listening to this will never speak to me again."