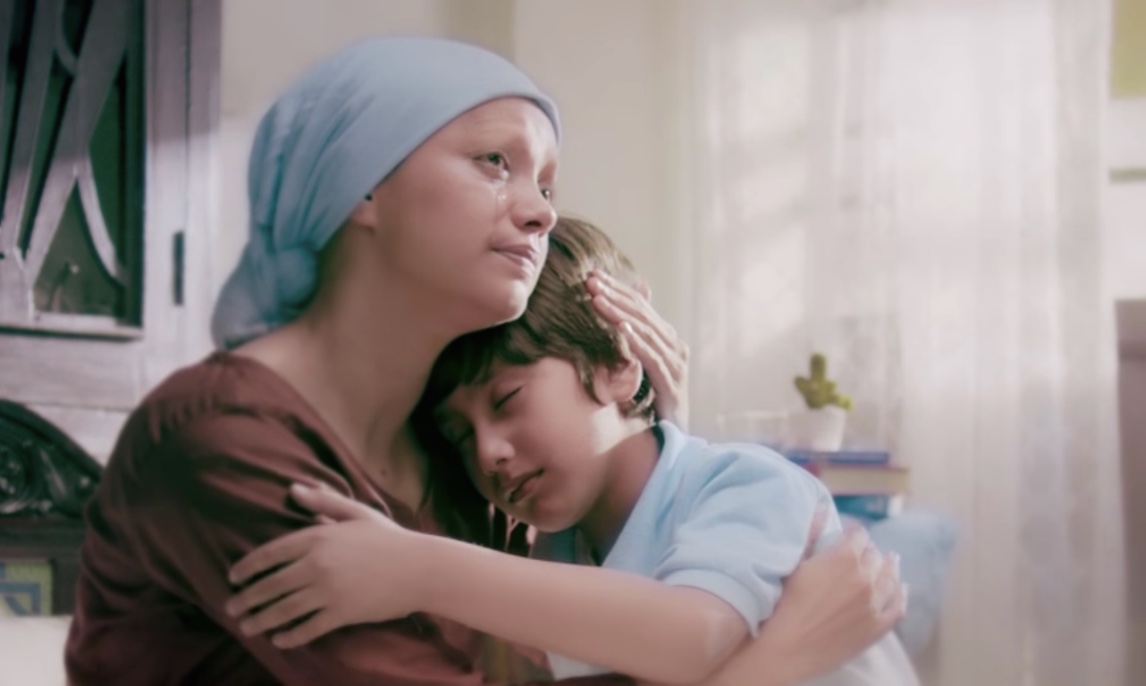 ---
The bond between a mother and her child is such that no one can ever replace it. She sacrifices her entire life, and bears all the hardships gloriously to make sure her family is happy. Even the slightest thought about losing a parent or having to grow up without them by our sides, terribly shakes us to the core. However, it is the painful and the heartbreaking reality of innumerous helpless children around the globe, who from a very tender age have to live with the bitter circumstance of seeing their mothers suffer from myriad chronic diseases such as cancer. These children mature at a very early age because bachpan tou maa ki zindagi se hai.




One such inspiring story is that of a child who not only grew up to be the pride of Pakistan's cricket as well as politics, but is also known to transform the harrowing reality of his life into a prestigious institution that continues to provide a ray of hope for millions today. This person is none other than Imran Khan, who 25 years ago after an agonising struggle, lost the most precious person in his life, his mother Shaukat Khanum, to cancer. The devastation of his mother's death was secondary to watching her suffer through this chronic disease. In such testing times, Imran khan witnessed the distress of patients and was quite disturbed, especially by those who had limited means to fight cancer. And so, while he lost his own mother, he decided to save many others.



For over 25 years, with the unwavering support of Pakistanis, Shaukat Khanum Memorial Cancer Hospital and Research Centre (SKMCH&RC) has been able to provide the best possible cancer care treatment to people, irrespective of their socioeconomic background, race or religion. SKMCH is a safe space where everyone is treated with equal love and care; it is the ultimate symbol of enduring love for a mother whose son did not want to see other Pakistani children suffer like the way he did. It is like a Taj Mahal built by a son to signify the everlasting love he has for his mother. Since its inception SKMCH&RC has become the means of easing the suffering of many mothers and families who are experiencing this painful ordeal.




SKMCH always finds a ray of hope no matter how tough the situation might be. Thus, recently, on Mother's Day, they came up with the most heart-tugging campaign 'Maa Se Jahan Hai' that allowed people to pay a tribute to their mothers. All they had to do was share a childhood memory or a picture with their mothers, along with a short message and post it with the hashtag #MaaSeJahanHai on their social media profiles. To spread the message of love, SKMCH shared these personalised narratives on its social media handles. The captivating stories truly carved a niche in our hearts because at such onerous times, kind words and bright smiles are all that one needs to make this world a better place to live in.




But what about those who are in constant fear of losing their mothers to cancer? Children who wish to give their mothers the gift of time so that they can make more memories with them with each passing day. A little help is all that is required to make a huge difference. While most cancer patients in Pakistan do not have the financial means to fight this acute illness, people can extend a financial helping hand and save lives because every person deserves an equal chance to live. Shaukat Khanum Hospitals in Lahore and Pehsawar continue to provide free treatment to over 75% of all patients. And this year, they require Rs17 billion to help save more of such families.


SKMCH has made it super easy to succour those in need from the comfort of our homes. Conventionally donations are procured via bank accounts and collection centres, but this year in Pakistan people can give Sadaqah Jariyah by calling on their toll free number: 0800 11555. People can also use the Foodpanda app which means that now, in addition to ordering food they can also request their donations to be picked up from their home through the Foodpanda service. For the convenience of everyone, those who do not possess a bank account, can rely on using easypaisa mobile wallet app. Moreover, donations can be made online via banking portals as well. For any donation related queries people can easily contact Shaukat Khanum at fundraising@skm.org.pk. Last, but not the least, if donors wish to personally donate while being in the comfort of their cars, they can visit their drive-through kiosk.




Although Covid-19 has restricted us to hold physical fundraising events for such noble causes, we came across a very interesting way to pay a tribute to all the mothers. One of the supporters recently celebrated Mother's Day in quarantine while gifting a unique, yet altruistic thing to his mother who had passed away earlier this year. He made a memorial fund at the Shaukat Khanum Memorial Trust (SKMT) and linked it to a crowdfunding page in the memory of his beloved mother. This enables him to raise money for SKMT and save lives of many in this blessed month.

This Ramadan, multiply the rewards of altruism by generously giving Zakat to Shaukat Khanum Memorial Cancer Hospital and Research Centre. One small gesture can truly help keep the hope of millions of children alive.