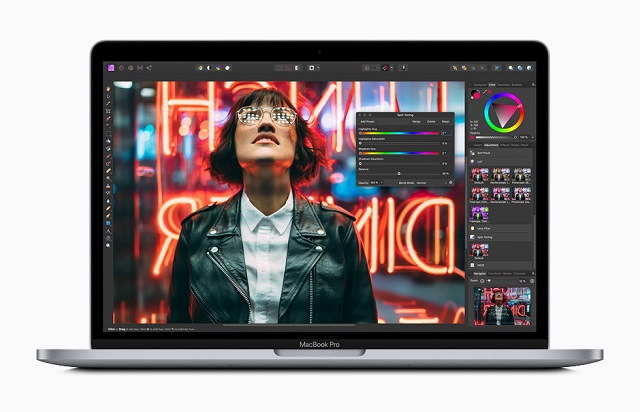 ---
Apple on Monday launched an updated version of its MacBook Pro with modified keyboards, as the laptop line had faced criticism for typing-related problems while boosting performance and adding storage.

"We are adding the new Magic Keyboard, doubling the standard storage, and boosting performance, making the 13-inch MacBook Pro an even better value for our customers," said Tom Boger, Apple's senior director of Mac and iPad Product Marketing.

Global smartphone market suffers worst contraction in history due to coronavirus

"With these updates, our entire notebook lineup features the Magic Keyboard for the best typing experience ever on a Mac notebook, offers twice the standard storage than before, and delivers even more performance," said Boger.




Apple said its new lineup of MacBook Pro, priced at $1,299 and at $1,199 for the education-focused model, was available online.

MacBooks account for 9% of the company's total revenue.

The new keyboard follows the "scissor" mechanism more commonly found in the industry.

TikTok surpasses 2 billion downloads, records best quarter for any app ever

The iPhone maker switched back to the mechanism, discarding the "butterfly" keyboards after it received complaints of sticky, unresponsive keys and keystrokes that failed to register when tiny amounts of dust or debris accumulated under or near keys.

The updated version will provide double the storage of its predecessor starting at 256GB all the way up to 1TB, so customers can store even more photos, videos, and files.

The company also said the new MacBook Pro will be available in select stores later this week.
COMMENTS
Comments are moderated and generally will be posted if they are on-topic and not abusive.
For more information, please see our Comments FAQ