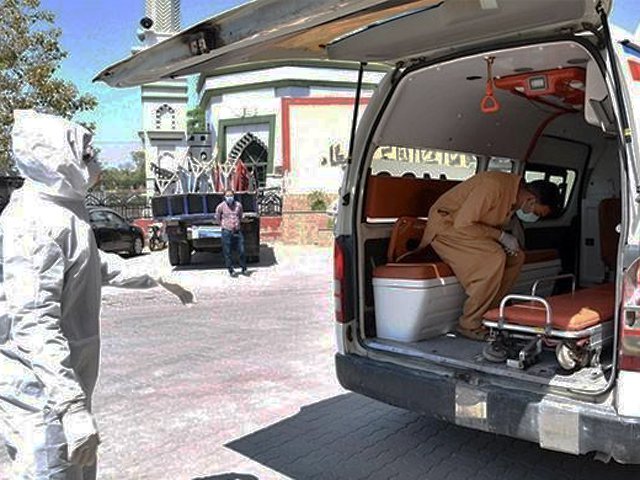 ---
Breeding grounds for coronavirus infections
Travellers say delay in test results, together with violation of precautionary measure making them more vulnerable
---
PESHAWAR: As special passenger flights continue to bring Pakistani citizens back to the country from different parts of the world amid the Covid-19 pandemic, several governmental and private quarantine facilities have been set up in the province. But instead of providing a safe and isolated place to travellers, the facilities themselves are turning out to be the breeding grounds for coronavirus infections.

People who have been recently sent home after completing their mandatory quarantine in the facilities say that precautionary measures are not being observed. Some travellers said that they felt more exposed to the virus at private quarantine centres than anywhere else.

According to sources, both Pakistan International Airlines (PIA) and private passenger airlines together brought over 700 overseas Pakistanis back to the country. The flights landed at the Bacha Khan International Airport, and out of the total, 129 people tested positive for Covid-19. Many, however, believe that several passengers contracted the disease inside the quarantine facilities.

Upon arrival, the district administration offers travellers the option to either stay at a government facility or a private quarantine centre. Those who can afford the expenses mostly choose hotels and other private quarantine facilities, whereas those who cannot pay are taken to government facilities.

Speaking to The Express Tribune, Ali Ahmad Shinwari, a passenger who arrived from Dubai, said that travellers were allowed to mingle inside the facilities and there was no sight of "social distancing" at all.

"To top it all off, travellers' Covid-19 test results always came back after a considerable delay which led to protests inside the facilities. Once protests erupted, people mingled together and forgot about social distancing," he said. "I think many people contracted the disease in this way."

Shinwari said he chose to stay at a hotel where situation was no different.

"You pay hefty sums of money for your safety and comfort at private quarantine facilities, but let me make it clear that you are more exposed to Covid-19 inside quarantine centres than outside," he said.

Shinwari opined that when people started protesting against delayed test results, the authorities concerned should have taken prompt action so that such incidents do not happen again.

"There are videos all over social media which also shows the protests taking place inside the facilities. You can't blame the travellers because everyone wants to know about the results as soon as possible, therefore, it's natural for them to show their frustration and anger."

"I know many people who lost their jobs and borrowed money to buy air tickets back to Pakistan. When they were asked to pay at the hotels, they had no option but to call their relatives for help" a senior government official said. "I don't know why they have these public and private quarantining option. It only shows that like every other thing in Pakistan, we now have class-based facilities for patients with Covid-19."

Published in The Express Tribune, May 5th, 2020.