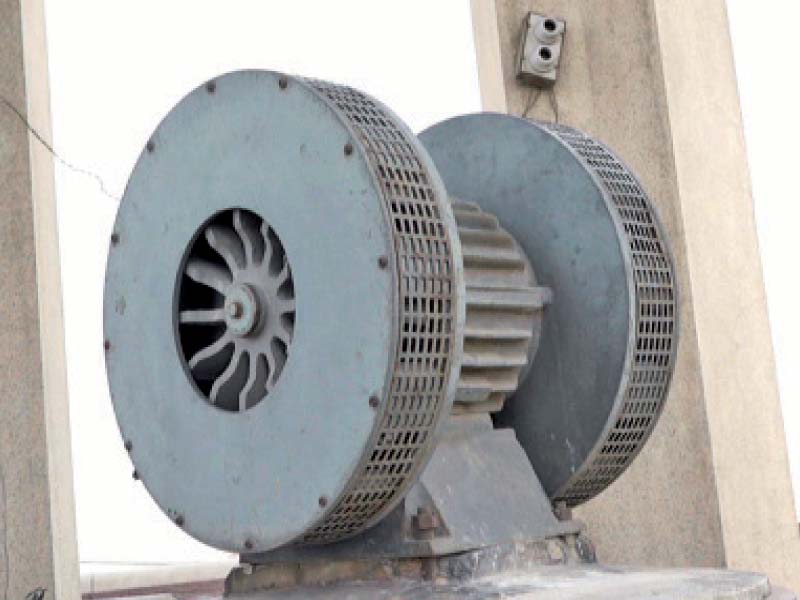 ---
FAISALABAD: In old times, sirens were used to announce the times for sehri and iftar, the sound of which reached across the areas. Once people heard this, they would either break their fast or stop eating at the time of sehri.

Even in modern times, mosques keep this old tradition alive. Among them is the city's largest mosque, Sunni Rizvi, also known as Maulana Sardar Wali, located in Jhang Bazaar. The mosque is steeped in culture, being nearly 100 years old.

Even today during Ramazan, the siren goes off in the mosque as a declaration of sehri and iftar time. The new generation might be less familiar with this sound. However, in the old days when there were not many ways to be notified, like the news television channels, there was often only one mosque in seven or eight lanes. Therefore, sirens rang in different ways so that the people of the surrounding areas could be informed of timings of the fast.

Germany bans Hezbollah activity, raids mosques

Ghulam Hassan, the custodian of Jamia Masjid Sunni Rizvi, said that the purpose of ringing the siren is to inform the citizens about any emergency apart from announcing the fast timings, which is rarely needed.

"The siren is used only as a signal to begin and break the fast and is used only in Ramazan," he said. "The machinery rusts all year round but it is cleaned and repaired if needed, from time to time," Hassan added.

He maintained that the siren rung at the main mosque can be heard throughout the city. "One of the reasons for this is that its speakers are fixed on the minarets over 150 feet tall," Hassan remarked.

Whenever he has to check the siren, he climbs hundreds of steps to reach the top of the minaret from where the whole city can be seen.

He has to ring the siren daily in the month of Ramazan. He announces the end of sehri time by ringing the siren in the morning and iftar before the evening prayers.

AIG urges prayer leaders to follow SOPs in mosques

There are 516 mosques in Faisalabad, including several where the tradition of sounding the siren regularly during Ramazan is kept alive.

In mosques where the siren is not installed, the muezzin makes an announcement concerning the timings.

Although the old tradition of ringing the siren is losing its relevance due to modern conveniences and gadgets, some people are determined that it should be kept alive as long as possible. Some elderly people still rely on the siren at sehr and iftar time.

Published in The Express Tribune, May 5th, 2020.
COMMENTS
Comments are moderated and generally will be posted if they are on-topic and not abusive.
For more information, please see our Comments FAQ