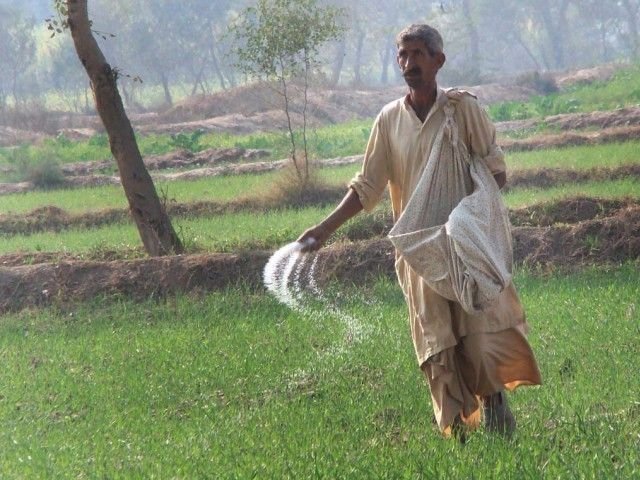 ---
Covid-19 disrupts urea supply chain
Producers operate at full capacity while sales have turned sluggish
---
KARACHI: The Covid-19 pandemic has disrupted the fertiliser supply chain and triggered a decline in sales as a result of which, 850,000 tons of urea inventory has piled up with the producers

Urea producers are operating in full capacity while sales have turned sluggish hence companies are left with surplus inventories. Urea dealers remain closed amid shutdowns put in place to combat the pandemic, therefore, farmers are unable to buy fertiliser. "What is more important is that this is the harvesting season of wheat hence farmers are busy plucking what they sowed a few months back," said Topline Securities analyst Sunny Kumar.

"When the lean period emerges in between the two seasons (Rabi and Kharif), dealers are the actual buyers of urea," he said. "They store the fertiliser and sell it to farmers when they are ready to sow new crops."

Lockdown relaxation leaves Punjab govt anxious

Owing to the lockdown in the country, dealers are not buying from the companies, therefore, the inventories of all fertiliser companies are piling up. In data due later this month, urea sales are projected to clock-in at 240,000 tons for April 2020, which is 18% less compared to the same month of the previous year and 21% less compared to March 2020 due to lockdowns across the country in the wake of Covid-19 outbreak, he said. This would take urea sales to 1.265 million tons during four months of 2020 compared to 1.653 million tons during the corresponding period of 2019, down 23%, the analyst detailed.

Citing additional figures, he said amongst the companies, Fauji Fertiliser (FFC) is expected to post 33% year-on-year increase in urea sales to 118,000 tons during April 2020. On the other hand, Engro Fertilizer and Fauji Fertilizer Bin Qasim are likely to post declines 45% and 37%, respectively in April 2020 against the same month of last year.

Published in The Express Tribune, May 5th, 2020.

Like Business on Facebook, follow @TribuneBiz on Twitter to stay informed and join in the conversation.