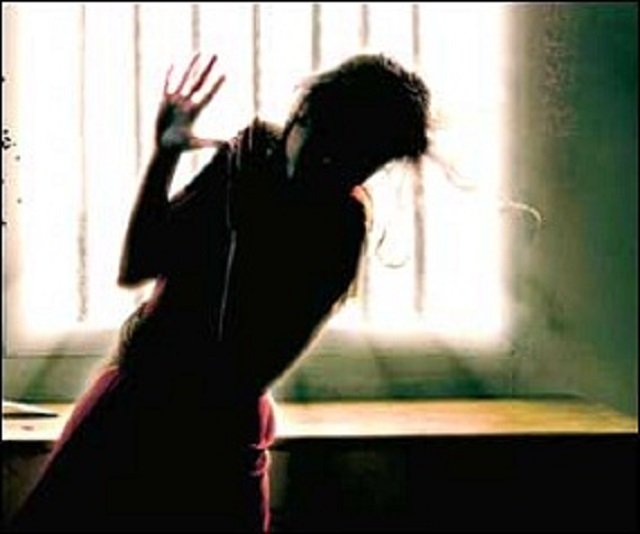 ---
The impact of Covid-19 on women and girls
Incidents of domestic violence are rising due to growing economic pressure and close proximity to an abusive partner
---
What is the indirect impact of Covid-19 on Pakistan's women? Though legal frameworks ensure equality, structurally there is still deep-rooted discrimination and a power imbalance between women and men. This will be further exacerbated in times of crisis like the present one. Women are even less likely than usual to have decision-making power than men and their needs — financial, reproductive or other — are more likely to go unmet.

To give an idea of how restricted women may potentially become during this pandemic, it's important to understand the already existing statistics in different areas of women's lives. According to the Pakistan Demographic Health Survey (PDHS) 2017-18, about 97% of women did not inherit land or house; 1% of women inherited agricultural land and a house; less than 1% inherited non-agricultural plots or residential plots; 6% have and use a bank account (while 32% of men do so); 39% of women own a mobile phone (93% of men do); 7% use their mobile phone for financial transactions (21% of men do); 34% said decisions regarding visits to family or relatives were mainly made by their husbands.

The WHO Executive Board therefore rightly highlights the importance of women's national and global representation in decision making on "all outbreak preparedness and response policy". It's also important to monitor how Covid-19 may impact women and girls differently, to allow federal and provincial governments to respond effectively to vulnerabilities. Some major issues that women are likely to face during this pandemic — and the government should respond to — include violence, mobility, reproductive health, economic independence, girls' education and female frontline workers.

Globally, the rise in domestic violence during mandatory lockdown measures has led WHO to acknowledge it. The UN Secretary-General also urged "governments to put women's safety first" during this pandemic.

In Pakistan, though nothing has been officially recorded, incidents of domestic violence are rising due to growing economic pressure and close proximity to an already abusive partner. Official records, pre-coronavirus, according to the PDHS show that 28% of women/girls aged 15-49 have experienced physical violence; 3% admitted to having had an abortion, miscarriage or other health problems because of the violence. The most common types of injuries reported by women experiencing violence are cuts, bruises or aches (22%) and eye injuries, sprains, dislocations, or burns (12%). Serious injuries were reported by 6% to include deep wounds, broken bones, and broken teeth among others.

Policymakers must recognise that home is not safe for everyone and the pandemic that requires everyone to stay home is not the best option for some. Therefore, essential services — helplines, shelter homes, medical facilities and police — must be remain functional, work in a coordinated manner by identifying existing services and adjusting SOPs to cater to women survivors. This also requires service providers are made aware of the new and altered services available to enable effective response. Social welfare departments, Women departments and Commissions on the Status of Women must be directed to formulate action plans on this.

Recognising this as a violation of one's rights and a public health issue that affects the survivor, and the family as a whole, would be useful along with learning from global best practices on such situations and adapting them to Pakistan's environment. For example, in France, certain supermarkets and pharmacies have been identified to cater to violence against women (VAW) survivors and emergency cases have been identified and survivors moved out of their homes to unidentified hotels.

Moreover, during lockdown restricted mobility will further restrict VAW survivors and make it more difficult for them to seek help. Police SOPs must be adjusted to ensure they recognise that during lockdown women seeking help must be able to access shelter homes, police stations or healthcare providers to ensure safety.

Furthermore, during the Ebola epidemic in West Africa, resources were diverted from reproductive services, resulting in a rising number of maternal mortalities. A lack of already existing bodily autonomy coupled with restricted mobility leaves women vulnerable to unwanted pregnancies and complications, particularly for younger women and child brides. Pre-pandemic figures state that 37% women say decisions regarding their own healthcare are made by their husbands. Structural power imbalance between women and men also means that women are more likely to be discriminated against in terms of bodily autonomy and other reproductive choices. Inadequate access to healthcare and insufficient financial resources to travel to hospitals for check-ups can have adverse affects.

With reference to economic independence, according to the Labour Force Survey 2017, women constitute only 24% of the labour force. According to the PDHS, women are less likely to be paid in cash (85%) than men (98%) and more likely not to be paid (13% versus less than 1%). A significantly larger percentage of currently married men (98%) than currently married women (19%) were employed in the past 12 months of the survey. According to the Punjab Economic and Social Wellbeing Survey 2017, 31% of women are in the labour force but only one-third are in paid employment.

Due to slow economic activity, women, in formal and informal work, may be forced out of jobs or not paid and become further dependent on others — making them more vulnerable to violence. Further, lockdown also increases women's work as caregivers (to children and elderly) and domestic work, including farm work, decreasing their already restricted chances of being economically independent.

When planning financial assistance schemes, policymakers must be sensitive to the fact that women are more likely to be in lower paid jobs, that are financially insecure and in the informal sector. There are 13% women-headed households in the country. It is important to assess their income bracket and see which are the most vulnerable to poverty should the head of the family be unable to, due to either sickness or slow economic activity, earn.

The crisis of girls' education in Pakistan is already well known. About 32% of primary school-aged girls are out of school (compared to 21% of boys). By secondary school, 59% of girls are out of school (compared to 29% of boys). In Balochistan, 81% girls did not finish primary school in 2014. This can be termed as nothing but a failure of the federal and provincial governments. Governments must ensure that school closures do not result in even more children, particularly girls, not enrolling or coming back to school.

Meanwhile, female doctors, nurses, health workers and paramedics and cleaners in hospitals may have certain needs that are different to male colleagues and these must be identified. Some obvious issues include harassment and discrimination — both at work and travelling to and from work. These must be addressed as a priority. Additionally, have issues of childcare of frontline women workers been identified?

To monitor and then respond to all citizens as per their particular needs is at the heart of a universal and all-inclusive approach of a state-led response. It should not be any different in Pakistan.

Published in The Express Tribune, May 5th, 2020.

Like Opinion & Editorial on Facebook, follow @ETOpEd on Twitter to receive all updates on all our daily pieces.