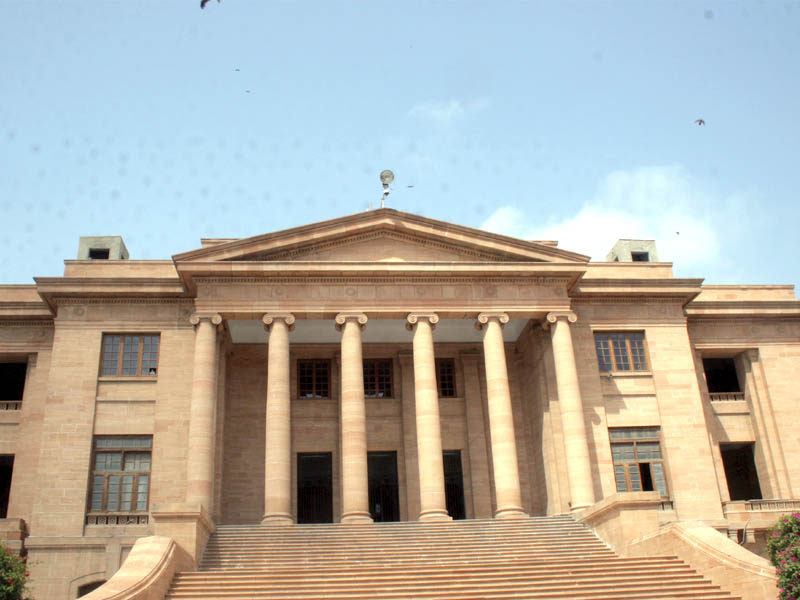 ---
Sindh High Court issues notices to federal government
Plea was filed against Sindh governor for failing to sign Covid-19 relief ordinance draft
---
KARACHI: The Sindh High Court (SHC) issued on Monday notices to the federal government over a plea pertaining to the signing of the Sindh Coronavirus Emergency Relief Ordinance draft by Sindh Governor Imran Ismail.

A two-member bench, comprising Justice Muhammad Ali Mazhar and Justice Yousuf Ali Sayeed, was hearing the plea.

The petitioner maintained in the plea that the draft of the proposed ordinance was sent to the governor for approval on April 8, but he did not sign it even after several days.

The ordinance aims to give relief to citizens during the ongoing lockdown, with concessions in the payment of rents, school tuition fees and utility bills while also barring employers from withholding worker salaries or firing them.

417 new coronavirus cases surface in Sindh

The plea moved the court to restrict employers from firing daily-wage and lower-ranked workers and also to order them to reopen workplaces in line with safety measures.

The Sindh home and labour departments submitted their replies in court, supporting the plea.

Meanwhile, the Sindh additional advocate general maintained that the Sindh government had formulated laws for labourers and daily-wage workers, preventing them from being fired during the prevailing crisis.

The court issued notices to the federal government, seeking a reply on May 6 pertaining to how the government would implement the proposed laws.

Notification challenged

Separately, a plea was filed in the SHC challenging the home department's notification that restricted Youm-e-Ali processions in light of the coronavirus crisis.

The petitioner maintained in the plea that restricting religious activities was against the law, insisting that the government should define standard operating procedures for the processions as has been done for mosques as well.

The plea moved the court to allow processions on Ramazan 17, 18 and 21, also asking it to nullify the notification.

The court accepted the plea for an immediate hearing and a two-member bench will hear the plea on Tuesday.