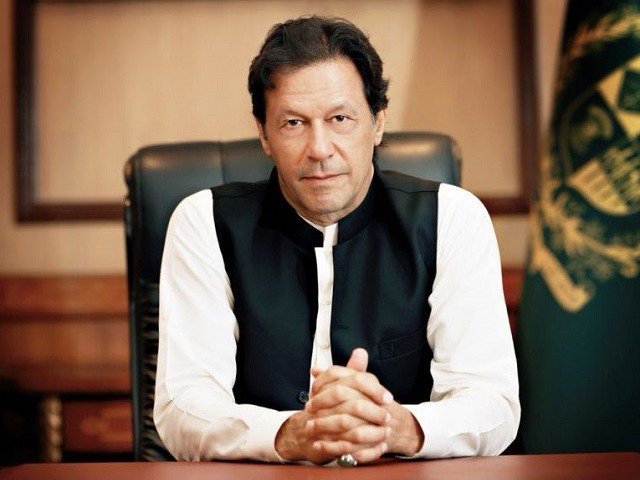 ---
PM Imran's Tiger Force made operational
We need to ease the lockdown so that people can earn and get jobs, says premier
---
Prime Minister Imran Khan's Corona Relief Tiger Force was made operational on Monday after the premier addressed the volunteers and said the force will assist authorities in tackling the coronavirus outbreak.

"We need to ease the lockdown so that people can earn and get jobs," said the premier while addressing members of the Corona Relief Tiger Force.

He added that the government needs to be careful, as all efforts will be in vain if the people of the country do not take precautionary measures.

The prime minister further said that this will be where members of the voluntary Tiger Force come in as they "will go to union councils and publicise the government's guidelines".

He said the force will help those who are in need as the "administration alone can not do everything".

"This volunteer force has been formed to meet the challenges put in place by the coronavirus pandemic. The entire world is being forced to take steps that have not been taken during the past 100 years."

He further outlined the role of the Tiger Force and said they need to strike a balance between saving people from the virus and saving them from hunger.

"Volunteers will register those who have lost their job due to the coronavirus pandemic in their respective union councils."

"Everyone can not register themselves, and the force will help with that," added the premier.

He further asked the volunteers to keep an eye out for hoarding and inform the district administration if the witness such practices.

The main duties of Tiger Force are to facilitate the functioning of utility stores, implement SOPs at mosques, help in the management of isolation and quarantine centres, identify hoarders, profiteers and the deserving people in their locality and distribution of ration.

The volunteers would also be given training on security, quarantine, relief, health and awareness and duties would be assigned as per qualification and age. A code of conduct has also been issued for the volunteers.

The Tiger Force would work under the supervision of a district steering committee comprising of deputy commissioner (convener), district police officer, additional deputy commissioner (revenue), all members of national assembly and notables of the area. Similar committees have also been formed at tehsil and union council level.