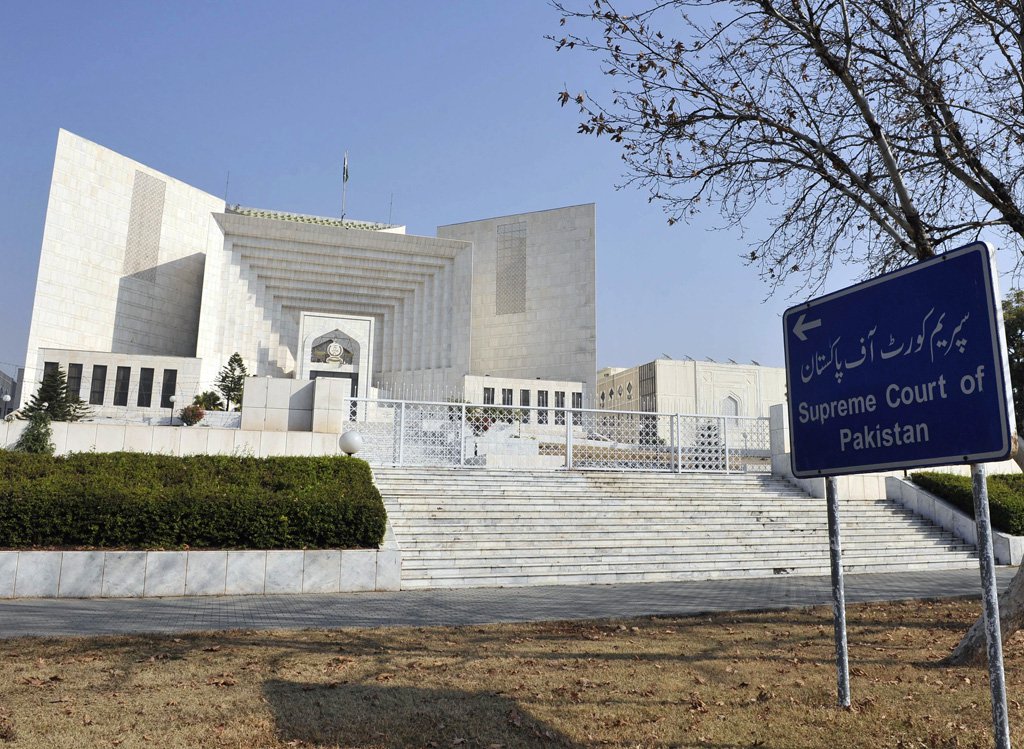 ---
Govt's handling of coronavirus outbreak irks SC
Federal and provincial governments seem to be conspiring against the people, says CJP during suo moto hearing
---
ISLAMABAD: The Supreme Court (SC) on Monday again expressed complete dissatisfaction over the federal and provincial governments' performance in dealing with the coronavirus outbreak.

A five-member apex bench, presided by Chief Justice of Pakistan (CJP) Gulzar Ahmed, resumed the hearing of coronavirus suo motu case.

The chief justice also had serious reservation regarding the transparency process of spending billions to control the pandemic.

"Nothing is being told as to how departments are working. Everything seems to be just paperwork," the CJP said.

"How can billions be spent on the purchase of masks and gloves?  If there is an audit, things will become clear."

Sindh claims no irregularities in Zakat funds

The top judge added that it seems that the federal and provincial governments are conspiring against the people of the country.

The bench expressed dismay over the absence of National Disaster Management Authority (NDMA) officials during today's hearing and the court also grilled the deputy commissioner of Islamabad over the lack of facilities in quarantine centres in the federal capital.

The attorney general, advocate generals of the provinces, officials of the Ministry of Health and other concerned departments also appeared in the court on behalf of the federal government.

"Ten thousand people are being tested daily for coronavirus," the health secretary said. "One thousand out of them test positive."

Irked by the blame game, the top judge expressed his displeasure and the current condition is "incomprehensible".

Athletes stop play to contain Covid-19 in Lyari

"A provincial minister says he will file a case against the prime minister," CJP Ahmed said. "Is the federal government's policy only limited to 25 kilometres?"

In response to a query from the top judge regarding the Haji Camp quarantine centre, the health secretary said that it was not being used during his visit.

"A room would be partitioned to accommodate four people," the health secretary said. "A 48-room girls' hostel was designated as a quarantine centre by the Islamabad's district administration."

The court also remarked that the federal government should provide funds to the provincial government as they have asked for extra funds to combat the spread of the virus.