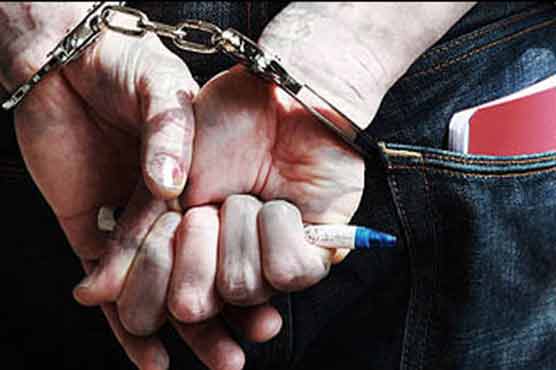 ---
KARACHI: As the countries around the globe mark World Press Freedom Day, independent media in Indian Occupied Jammu and Kashmir (IOJ&K) continues to be brutally muzzled by New Delhi. Through violence and intimidation, Narendra Modi's government has unleashed renewed wave of authoritarianism in the disputed valley.

With the people of IOJ&K still languishing in what is no less than an open air prison, the Indian government has ramped up brutalities against journalists in a bid to prevent the world from knowing how Kashmiris in the valley suffer.

According to sources in IOJ&K, local media persons have been forced into struggle for survival due to the strict clampdown India has put in place. Many erstwhile journalists have been reduced to seeking daily wage work to eke out a living.

Those that somehow carry on in their profession are forced to work under heavy restrictions and the threat of harassment, detainment and even death. A number of them have been put under house arrest. IOJ&K newspapers, meanwhile, have stopped printing editorials. Some are even being printed as pamphlets. All of this comes in addition to the region wide communications blackout that includes the suspension of high-speed internet services.

A number of prominent IOJ&K journalists have faced arrests, violence and other forms of harassment for reporting on Indian brutalities. This year alone has seen several such incidents. Just last month, for instance, journalist and author Gowhar Geelani was booked for "indulging in unlawful activities prejudicial to the national integrity, sovereignty and security of India" for social media posts critical of New Delhi's policies.

That same month, at least three other journalists faced similar treatment. Masrat Zahra, a Srinagar-based photojournalist, was booked for uploading "anti-national posts with criminal intentions to incite the youth." Kashmir Observer's Mushtaq Ahmed, meanwhile, was detained for two days after being brutalised by a police officer in Bandipora.

Journalist Ashiq Peerzada was first summoned by police in Srinagar and then immediately directed to travel some 40 kilometres to Anantnag for further questioning by a police officer. After all this, an FIR was still registered against him. Earlier, in February, journalist Naseer Ghani was summoned by police for reporting on a statement issued by the Jammu and Kashmir Liberation Front. That month, Haroon Nabi was also detained for four hours for similarly reporting a statement issued by another group banned by India.

All of the aforementioned journalists join an extensive list of Kashmiri journalists who have faced similar heavy-handedness from Indian authorities for simply doing their job. Sadly, in some ways, they were one of the lucky ones to get off easy. Many notable names have lost their lives in the line of journalistic duty in IOJ&K, like columnist and Rising Kashmir editor Shujaat Bukhari and NAFA editor Parvaz Mohammed Sultan. The circumstances of their murders are still shrouded in mystery.

Others, like Asif Sultan and Qazi Shibli, faced longer detainment for their work. The former, a recipient of the American National Press Club's Press Freedom Award, has been languishing in jail since August 2018. Shibli, meanwhile, was only released in April after nine months. Recalling the ordeal, Shibli in an interview with The KashmirWalla described his cell like a cage where he was even deprived of his right to read and write.

Even world bodies have taken notice of the brutality with which IOJ&K journalists are being dealt under Indian policies. Since 2016, the country has slid down by nine spots on the World Press Freedom rankings, for instance.

Amnesty International, in a recent statement, voiced concern that the harassment and intimidation of journalists through draconian laws threaten efforts to address the Covid-19 pandemic while creating an atmosphere of fear and reprisal. The International Press Institute, meanwhile, said journalism in IOJ&K 'is in a state of repression'. The Senior Asia Researcher for the Committee to Protect Journalists Aliya Iftikhar has also condemned the detention and harassment of journalists in IOJ&K.

Speaking to The Express Tribune, Kashmir politician Altaf Bhatt said journalists in IOJ&K were facing constant humiliation and torture at the hands of Indian authorities. "Journalists in IOJ&K are voices of the besieged people of the region. They have played a vital role in highlighting the human rights violations committed by the Indian Army and other Indian agencies," he said. "For that reason, Narendra Modi's fascist regime wants to muzzle their voices and has introduced the Unlawful Activities Prevention Act."

"The United Nations should take notice of this continuous harassment of IOJ&K journalists by the Indian government," he urged.