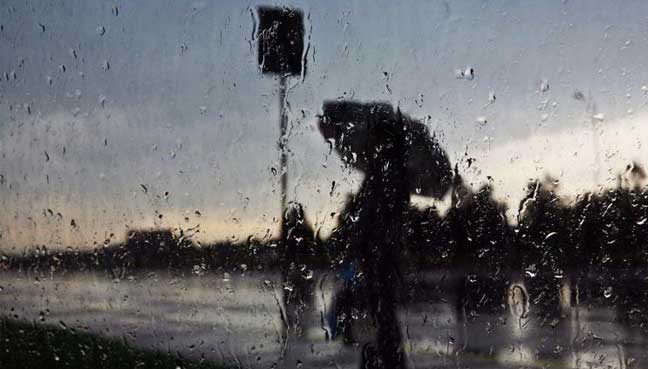 ---
RAWALPINDI/ISLAMABAD: Torrential rains in the twin cities on Sunday left many low-lying areas inundated and shattered windows of the Islamabad International Airport (IIA) departure lounge. Many areas in the twin cities' division plunged into the dark as the power feeders tripped.

The windowpanes of the domestic departure lounge at IIA could not bear the rainstorm and shattered. After a few minutes of downpour, the ceiling of IIA also started dripping from different spots. However, no causality was reported in the incident.

All the civic and rescue agencies have been put on alert after Nullah Leh started following in medium flood after heavy showers. The Rawalpindi administration has suspended the holidays of all agencies including the Rawalpindi Development Agency (RDA), Water and Sanitation Agency (WASA), Rescue 1122, and others.

A number of low-lying areas including Javed Colony, Nadeem Colony, Arya neighbourhood, Dhok Elahi Baksh, Amarpura, Fauji Colony etc inundated by the rainwater. The water also entered many houses, causing damage to furniture and other items.

Several roads and streets in Rawalpindi were also flooded due to choked drains, revealing the claims made by the government regarding the cleaning of storm drains. Owing to this, the traffic movement was also hindered.

However, the rainstorm brought down the mercury level to several notches, providing relief to the people who had been dealing with high temperatures for the past few days.

Meanwhile, as many as 110 electricity feeders tripped as a result of torrential rains in the twin cities. Owing to this, several areas in the twin cities, Attock and Chakwal plunged into the dark. Islamabad Electric Supply Company (IESCO) teams rushed to the tripped feeders to fix them, IESCO spokesperson said. But, the electric supply was restored after hours and the people had to cook and eat sehri in the dark. ISECO has suggested the people stay away from electric supply lines during the rains as a safety measure.

The Pakistan Meteorological Department (PMD) has predicted that the spell of cloudbursts will continue till May 6. The rains will continue in different parts of Punjab and Khyber Pakhtunkhwa (K-P). Further, the PMD has urged people to not listen to rumors spread on social media regarding weather and rain forecasts.

The PMD has warned that the upcoming rain spells may affect the harvesting process in different parts of Punjab as well as in the Potohar region. It will also damage several crops on the verge of being harvested. The Potohar region has been declared to be the epicentre of the upcoming rainstorms.

Published in The Express Tribune, May 4th, 2020.
COMMENTS
Comments are moderated and generally will be posted if they are on-topic and not abusive.
For more information, please see our Comments FAQ