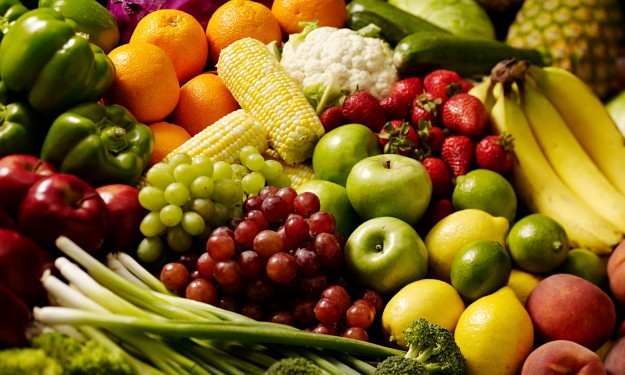 ---
LAHORE: After much hue and cry over profiteering, the government has started reining in commodity prices in the provincial capital.

A market survey on Sunday showed that following an increase in supply, the prices of most seasonal fruits and vegetables have started to come down to normal levels.

The official price list shows that A-grade potato's price was fixed at Rs47 to Rs55 per kilogramme following a drop of Rs5 during the past week. B- and C-grade potato prices were Rs43-46 and Rs40-43 a kilogramme after a similar reduction.

Quintessential Karachiite: From helping farmers in the dell to weeding out the seeds

The list showed that A-grade onion shed Rs4-5 and settled at Rs39-42 per kg. Price of B-grade onions was fixed at Rs27-30 and C-grade Rs22-25. A little increase of Rs2 was witnessed in A-grade tomato's price, which was Rs28-30, while second and third grade varieties' prices were fixed at Rs22-25 and Rs17-22.

The list issued by the Lahore Market Committee showed that garlic price dropped by Rs50 during the week and traded for Rs110-115 per kilogramme. Similarly, prices of Thai and Chinese ginger varieties also dropped by Rs50 to Rs210-220 and Rs290-300, respectively.

Desi cucumber's price dropped by Rs5 a kilogramme and settled at Rs26-28 in markets around the provincial metropolis. Farmed cucumber also witnessed a similar trend and its price was fixed at Rs15-16 per kg.

Bitter gourd price halved in markets around the city during the week and was fixed at Rs23-25 a kilogramme. Spinach price also dropped by Rs10 a kilogram and was sold for Rs16-17 in markets. Methi price also showed a decline of Rs32 to Rs43-45 per kg.

Sargodha continues to face challenges in kinnow production

A similar trend is witnessed in other seasonal vegetables and fruits in the city. However, a few citizens complained about poor product quality and sale of blended varieties at premium grade prices. A citizen, Shafiq Butt, said the sudden reduction in commodity prices clearly indicates that if the government wants to control prices, it can do so. Earlier, the government had given a free hand to traders to fleece the public, he alleged.

A spokesperson for the district administration highlighted that strict price monitoring and heavy penalties had helped the authorities to bring down the prices.

An official report highlighted that price control magistrates raided 508 locations in the city on Sunday and found violations at 82 points. They imposed over Rs262,000 fine on shopkeepers and vendors selling products at exorbitant rates. The district administration also registered FIRs against 19 profiteers and sent 11 to jail following announcement of punishment on the spot.

Lahore Deputy Commissioner Danish Afzal said all price control magistrates had been told to take strict action against profiteers.

Pakistan's fruit, vegetable exporters suffer $1.5b losses

The district administration is also monitoring the auctions in fruit and vegetable wholesale markets to ensure fair prices. Price control magistrates are also checking prices in retail markets and those charged by street hawkers.

The official said the government had ordered display of price lists at shop and carts across the district. Stern action would be taken if anyone violates this mandatory requirement.

Meanwhile, the maiden meeting of Prime Minister's Tiger Force was held in Lahore. Additional Deputy Commissioner Revenue Asghar Joiya briefed the volunteers about their duties.

He highlighted that the Tiger Force volunteers will serve without any fee. They will perform relief duties outside quarantine centres and locked down areas in the district or any other duty assigned by the provincial government. The official said all district government departments and agencies would facilitate the volunteers.

Published in The Express Tribune, May 4th, 2020.
COMMENTS
Comments are moderated and generally will be posted if they are on-topic and not abusive.
For more information, please see our Comments FAQ