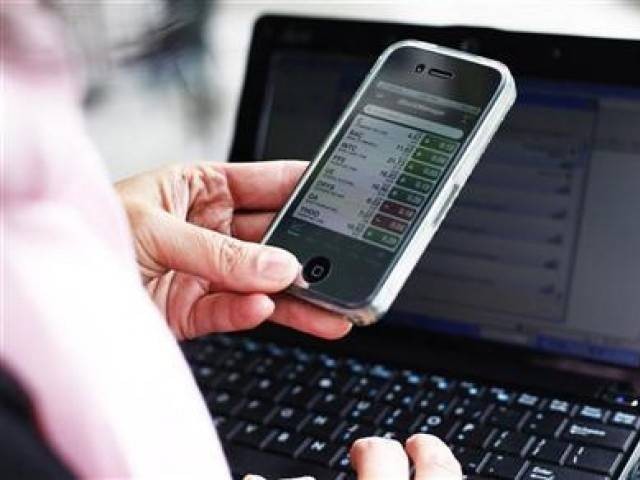 ---
Cybercrime registers sharp decline amid Covid-19 lockdown
Trend observed despite increase in internet use as a result of shutdown
---
ISLAMABAD: The measures taken by the Federal Investigation Agency (FIA) during the lockdown being observed to stem the spread of coronavirus have resulted in the decline of cybercrime cases -- including financial crimes – across the country.

The data analysis of complaints at the cybercrime wing (CCW) unveiled a substantial decline in the rate of online financial crimes in Pakistan in spite of the excessive use of internet services as people mostly remain indoors.

In pursuance of the directions of Prime Minister Imran Khan, the FIA CCW had taken stringent steps to mitigate the risk of online financial crimes, in view of the increased exposure of people in cyberspace.

In a recent report, the statistics revealed approximately 50% decrease in cyber financial crimes during the current situation.

A total of 488 complaints of cyber financial crimes had been reported during the lockdown period in comparison with 928 such complaints reported during the corresponding period before the lockdown.

FIA received 56,000 cyber-crime complaints in 2019

From March 1, 2020 to April 22 2020, the cybercrime wing busted six notorious gangs of cyber criminals, while putting 45 accused behind the bars.

Moreover, formal registration of 39 cases during the said period is reflective of the aggressive crackdown launched by the cybercrime wing to safeguard the people from felons.

Complaints Received Before Lockdown

According to the statistics, from March 1 to March 22, a total of 923 complaints had been registered out of which 154 complaints pertained to online banking frauds, 130 to website, 497 to mobile banking and 141 to social media-related frauds.

Complaints Received After Lockdown

The data showed sharp decline in crimes during the period March 23 to April 14.

A total of 488 complaints were registered during this period out of which 89 were related to online banking frauds, 70 to website, 273 to mobile banking and 50 to social media-related frauds.

On the directions of FIA Director General Wajid Zia, the cybercrime wing accelerated its efforts towards the dissemination of information on cybercrimes to make people cognizant of the underlying threats and ploys used by the criminals to trick them.

In addition to the awareness messages, several advisories had been issued and flashed on both social and broadcast media with an aim to create awareness about the modus operandi of the cyber criminals, along with the precautionary measures to combat the menace.