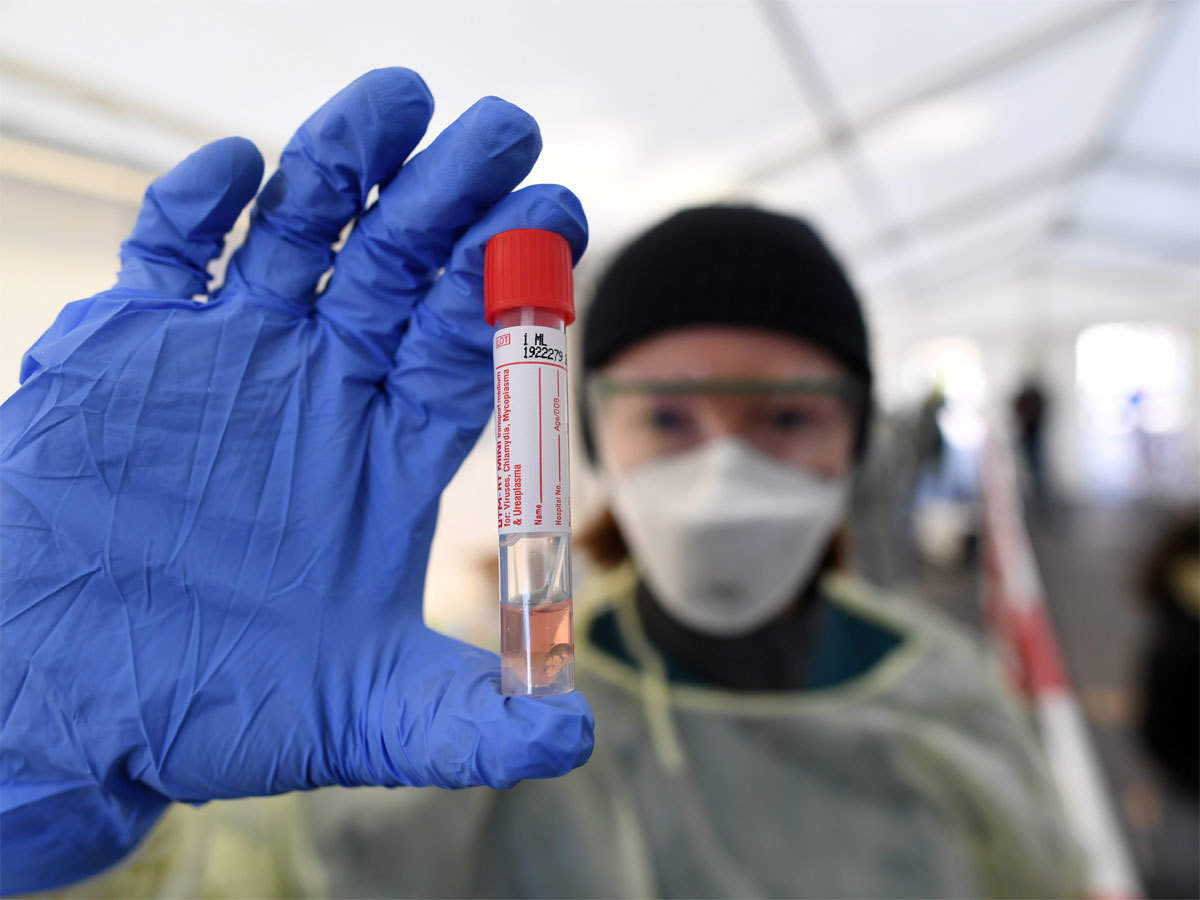 ---
K-P revises Covid-19 testing policy
CM aide says healthcare workers to be tested on priority
---
PESHAWAR: The provincial government has prepared a revised policy for coronavirus testing in the province.

Adviser to Khyber-Pakhtunkhwa (K-P) chief minister on Information and Public Relations Ajmal Wazir said this in a statement on Sunday.

Wazir informed that initially, the testing will be increased to 2,000 per day which will be later enhanced to 5,000 and then 10,000 tests per day.

The adviser said that under the policy, healthcare workers to be tested on priority basis as they were fighting on the frontline. Also, as per the policy, family members of a coronavirus patient would also be tested.

If a Covid-19 patient had five family members, all would be tested, however if the number was higher, then five at higher risk should be prioritised for testing adding close relatives of the patient will also be tested.

The CM aide further said that passengers who arrive from abroad would be tested within 48 hours while armed forces, those in contact with patients including bank employees, shopkeepers and others were also part of the policy.

The adviser informed that a total of 19, 543 Covid-19 tests were carried out until now. The province began from 20 per day and increased it to 1, 000 per day.

Regarding the World Press Freedom Day, Wazir said that K-P government believes in freedom of press. He lauded journalists' role in sensitising public about Covid-19. Several media persons have also contracted the virus.

The provincial adviser added that decrease in petroleum prices would benefit public and provincial transport authority has already announced reducing fares aimed at providing relief to the general public. He also informed that all the provincial government machinery was working hard to stem the coronavirus in the province.

Meanwhile, the K-P Health Department in its daily situation report said that eight more people have lost their lives in the last 24 hours after which death toll climbed to 180. At least 222 more people have tested positive for coronavirus in the province, after which the toll of confirmed cases reached to 3, 129.

At least six out of the eight fatalities were from Peshawar while one from Lower Dir and one from Mardan district.

Out of the 222 new coronavirus cases, 131 were reported from the provincial capital, 18 from Lower Dir, 13 from Swat, 11 from Khyber district, 10 from Mardan, five from Upper Dir, six from Malakand, three from Upper Chitral, two from Shangla, two from Mansehra, four from Bannu, five from Nowshera, while one case each from Bajaur, Battagram, Kohat, Karak, DI Khan were reported.

The statement also read that at least 83 Covid-19 patients have fully recovered during the past 24 hours.

Published in The Express Tribune, May 4th, 2020.