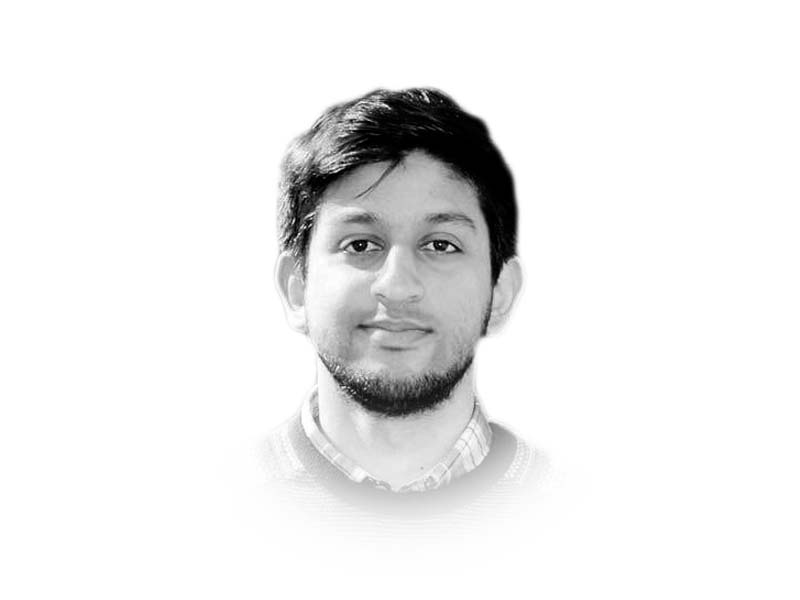 ---
The need for telemedicine
There is a long way before online healthcare becomes mainstream in Pakistan
---
The Covid-19 outbreak has taken over the world in a deadly manner. For Pakistan, the scenario is still not as bad as it could have been. Let's take this opportunity to reflect on the need of online healthcare service in Pakistan.

OPDs in government hospitals across Punjab, the potential site of maximum patient-to-patient contact, are in full swing. Every patient is accompanied by at least two to four family members. In case of patients who are retained in the emergency departments, the number of attendants per patient range from two to 10. We are deep into the coronavirus crisis but the concept of social distancing and staying at home has failed in our society and is risking the virus spread.

It is reported that only one doctor is available for every 6,325 people in Pakistan. Every year, we produce thousands of new doctors, and yet the disproportionate doctor-patient ratio, as these doctors are lost to flawed health policies and move to better health systems abroad.

A national healthcare system is only as strong as the primary and secondary healthcare level, which in Pakistan, comprises basic health units (BHU), rural health centres and district headquarters. These centres are deficient in medical facilities and manpower which forces a large rural patient population to tertiary care hospitals in big cities. These facilities cannot cater to the patient load coming in from peripheral areas in a time when the Covid-19 threat is at its peak.

Out of the hundreds who visit the emergency of public hospitals every day, only 40% are serious cases. The remaining are non-emergency (OPD) cases which unnecessarily overcrowd emergency rooms in a time when anyone could be a Covid-19 carrier.

Since the lockdown was never an option for Prime Minister Imran Khan and social distancing campaigns have not generated the response they should have, there is an urgent need to introduce telemedicine or an online healthcare system.

Electronic communication has revolutionised services like banking and shopping. It is time medical care in Pakistan also entered the digital world.

Telemedicine uses the concept of health information and communication technology to overcome geographical barriers and provide standardised healthcare to areas where corporeal medical facilities are unavailable.

A large population of female doctors in Pakistan have to quit their jobs after marriage. Telemedicine can provide them an opportunity to restart their careers within the confines of their homes. This online approach also takes care of anonymity, particularly of female patients with gynaecological issues who do not want to reveal their identity.

There is a long way before online healthcare becomes mainstream in Pakistan, but if given due attention it has the potential of growing into a system where video consultation services, and electronic transmission of laboratory, imaging and healthcare informatics between doctors and patients could be made possible. Patients who are bed-bound and white-collar syndrome patients (who avoid hospitals because of anxiety and phobia) would be better managed online. Eventually, the overall cost of healthcare would also be controlled.

Mass storage of medical records, real-time monitoring of blood pressure or sugar level of patients residing far away from hospitals can be done along with therapeutic adjustments, thus leading to better disease outcome.

An online healthcare system can aid our people during times like these. Covid-19 patients can be kept in isolation, treated and monitored digitally without putting healthcare workers in direct contact with the patient. It would also help decrease patient load in hospitals.

The World Health Organization (WHO) has stated that provision of efficient and effective online medical services is the solution to many of the health problems prevalent in developing countries. Health organisations in our country should invest in integrated digital healthcare so that we are better equipped to counter deadly contagious infections such as Covid-19 and so that 'healthcare for all' becomes a reality.

Published in The Express Tribune, May 4th, 2020.

Like Opinion & Editorial on Facebook, follow @ETOpEd on Twitter to receive all updates on all our daily pieces.