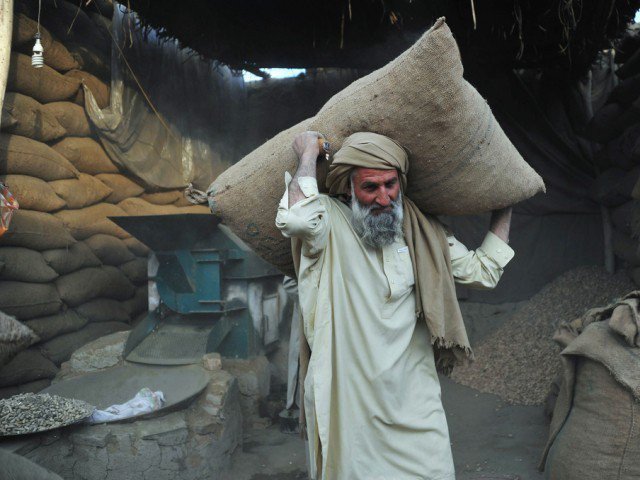 ---
The challenge ahead
It is time for the government to think about how to develop a national action plan to jump-start the economy
---
The biggest challenge ahead seems to be compensating for the loss of livelihoods that Pakistanis are facing owing to the Covid-19 situation. Thousands of people are losing their jobs and livelihoods as the economy slows down and businesses suffer. The problem is not restricted to Pakistan alone. Things are even direr for Pakistanis working abroad.

We are told that recent data collected by the Pakistan Consulate in Dubai indicates that over 10,000 Pakistani nationals in the United Arab Emirates may have lost their jobs due to the economic slowdown caused by the coronavirus pandemic. The Arab News reported this figure after an interview with consul general Ahmed Amjad Ali.

The UAE is home to 1.2 million Pakistanis out of which over 400,000 are based in Dubai alone. Pakistanis collectively comprise around 13% of Dubai's population and are the third largest ethnic group in the Emirate (after Indians and the Emiratis).

The story is the same in other countries of the Gulf and across the world. The economic slowdown will hit the job prospects of thousands of Pakistanis abroad. The remittances these people send will also see a sharp downturn in months to come.

It is also a domino effect. The Pakistani economy, which relies heavily on these remittances, is in for trouble as inflows in the country are likely to drop by over $1-1.5 billion annually. Foreign remittances have halved in the last two months and if the coronavirus crisis persists any longer, they are expected to decrease by $1 billion to $1.5 billion per year. Currently, over 10,000 to 11,000 households are estimated to be directly impacted by the situation, according to director general of the Bureau of Emigration and Overseas Employment Kashif Ahmed Noor.

At home, the situation is no different. Hundreds of thousands of employees in the private sector have lost their jobs and have not been paid monthly salaries. We are told that many big names in business have started to lay off their employees — in some instances without any notice or compensation. There are some who argue that these businesses could have been asked to retain staff at lower salaries instead of sacking them outright. In this we see that the government has done little to take notice of the situation or come to the aid of these hapless low-income employees.

The scale of layoffs can be measured from a recent statement given by Adviser to the Prime Minister on Finance Dr Abdul Hafeez Shaikh who said that the federal government was preparing a relief package for four million people, who got unemployed during the Covid-19 global health crisis.

Some economists say that this number does not fully capture the number of people who have lost their jobs or livelihoods. But there is more to come. The Employers Federation of Pakistan (EFP) former president, Majyd Aziz, has warned that Pakistan should prepare to see massive layoffs after Eidul Fitr. It is believed that orders from abroad have been cancelled and given that Pakistan's exports account for a large portion of its earnings, this means trouble.

What are we doing about all this? So far very little it seems. The State Bank of Pakistan (SBP) has reported that so far more than 700 companies had applied for low-cost loans to pay salaries and protect over half a million jobs from the Covid-19 crisis. Banks offered the loans at 3% markup to tax-paying businesses and at 5% to non-tax-paying firms under a scheme introduced by the central bank. But this is not enough.

The spread of Covid-19 has adversely affected the informal sector as well. Hundreds of businesses run by home-based workers have been facing severe financial constraints. A recent survey conducted by this newspaper revealed that most home-based women workers have seen a significant decrease in their earnings and demand has dropped and economic activity has shut down.

It is time for the government to think about how to develop a national action plan to jump-start the economy. The only strategy the government has to deal with the situation is to ease the lockdown — which itself is not an advisable strategy to begin with. It is one thing to dole out money and another to push towards job creation and employment generation. Despite the surplus of economic wizards in the government, there is confusion on how to move ahead.



Published in The Express Tribune, May 4th, 2020.

Like Opinion & Editorial on Facebook, follow @ETOpEd on Twitter to receive all updates on all our daily pieces.