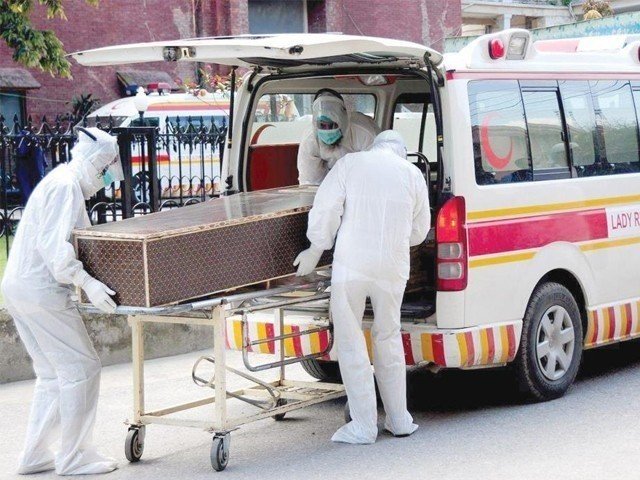 ---
Sindh sees 363 more coronavirus cases, eight deaths
Though encouraged by 214 fresh recoveries, CM highlights rise in local transmission
---
KARACHI: Sindh has reported another 363 coronavirus cases as of Sunday as well as eight infection-related deaths, said Sindh Chief Minister Syed Murad Ali Shah in a statement issued on the day.

Following this development, the province-wide Covid-190 tally climbed to 7,456 and the death toll reached 130, 1.7 per cent of the total reported cases, he said, adding that 214 patients were sent back home after recovery, raising the number of cured persons to 1,555.

"It is for the first time that the recovery ratio seems to be encouraging…and is comparatively better [than the death ratio]," the CM observed, adding, however, that local transmission of the virus was on the rise.

Terming the increase in local transmission "worrisome," he remarked, "We have tried to contain it [the coronavirus] but people [continue] to ignore and violate standard operating procedures (SOPs) as well as social distancing instructions."

The CM said, "The pandemic can only be defeated if every one of us takes responsibility for securing ourselves and our family members."

Geographical dispersion

He further stated that of the 363 cases reported as of Sunday, 231 belonged to Karachi. Among them, 67 were detected in East district, 55 in South district, 45 in Central district, 28 in west district, 21 in Korangi and 15 in Malir, he added.

In addition, 30 cases surfaced in Larkana, 21 in Ghotki, 13 in Hyderabad and as many in Shaheed Benazirabad, 10 in Khairpur, nine in Jacobabad, eight in Sukur, two in Matiari and one in Dadu, the CM said, adding that the incidence of local transmission cases was particularly high in Larkana and Ghotki.

He also said that of 5,780 infected persons under treatment in the province, 4,638 were isolated at their homes, 615 at isolation centres and 572 at hospitals. As many as 76 among them were critically ill, including 17 on ventilator, the CM added.