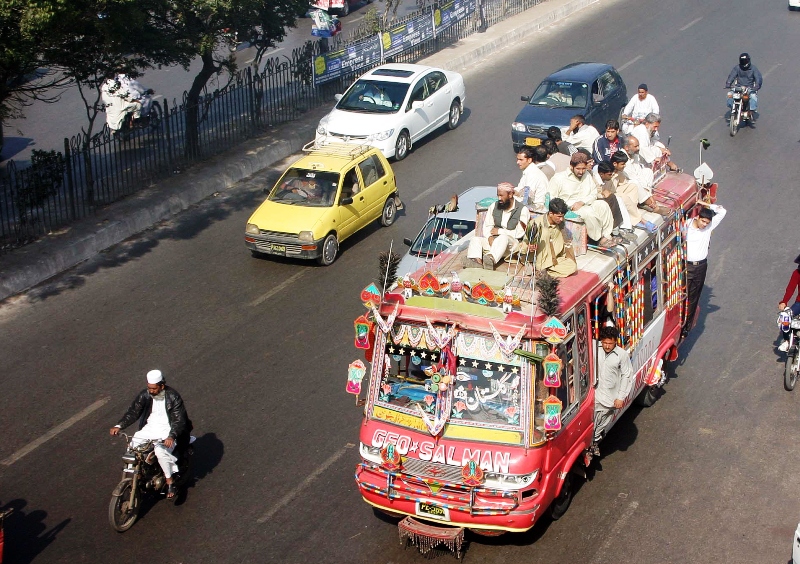 ---
Karachi transporters warn Sindh govt of operating vehicles on May 5
Transport alliance's president says transporters not worried about getting arrested
---
The Karachi transporters' association warned to operate their vehicles in the city on May 5 in protest against the Sindh government's Covid-19 induced lockdown if their demands were not met.

Karachi Transport Alliance (KTA) President Irshad Bukhari said transport services will be resumed and the responsibility for whatever law and order situation follows will lie with the provincial government.

He said the transporters were not afraid of getting arrested, if that is how the Sindh government decided to deal with the matter.

He maintained that due to the lockdown, transporters and workers have been facing starvation. Bukhari believed the provincial government was trying to gain international fame by putting Sindh under lockdown.

Earlier this week, transporters met with the Sindh Transport Minister Awais Qadir Shah and Sindh Education and Labour minister Saeed Ghani and demanded they announce a relief package for transport and transport workers.

The labour minister had told the transporters that the province had run out of funds as the Centre did not come to its help.

He had said that while the Sindh government could not announce a relief package, it could allow transporters to operate under standard operating procedures (SOPs) for two to three days.

According to the KTA president, the minister called the Sindh Air Conditioned Bus Owners Association two days later and said they cannot be permitted to operate their vehicles.

A few days later, Sindh Chief Minister Murad Ali Shah extended the lockdown in the province till May 23.