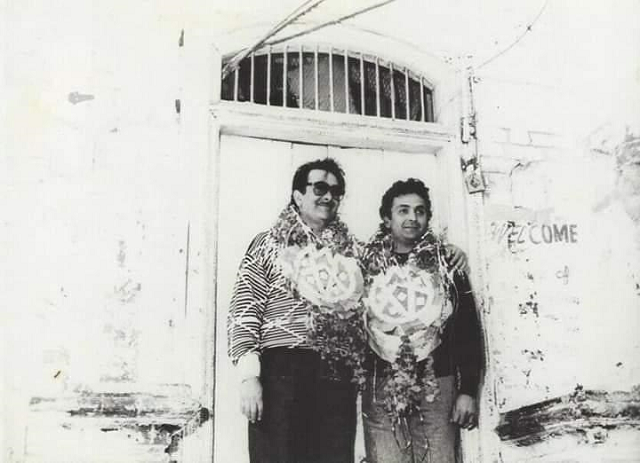 ---
PESHAWAR: When it comes to silver screen dynasties, few around the world could match how prolific Bollywood's Kapoor family has been. Beginning with pioneer Prithviraj Kapoor, the family has produced four generations of leading men and women for India's film industry and starred in classics that are enjoyed and remembered fondly by many across South Asian divides.

For the residents of Peshawar, however, their affinity for the Kapoors goes far beyond just the movies. It is a well-known fact that the family's roots lie in the Walled City. The family's legacy in Peshawar is best encapsulated by the Kapoor Haveli which still stands in the Qissa Khwani Dhaki Nalbandi area. Commissioned by Prithviraj Kapoor in 1918, the haveli was constructed by 1922, according to local historians.




"The Kapoors, particularly Rishi and Shashi Kapoor, have long wished for the haveli to be turned into a museum," Khyber-Pakhtunkhwa Heritage Council Secretary Shakeel Waheedullah told The Express Tribune. He spoke as he remembered Rishi Kapoor, a third-generation screen legend from the family who passed away on Thursday after a prolonged battle with cancer. "It was the family's heartfelt desire that their ancestral residence be used to display mementos chronicling the family's nearly a century long film career."

Rishi himself had a complex relationship with Pakistan during his years in the limelight. Although he had on various occasions championed peace between Pakistan and India, even congratulation Prime Minister Imran Khan upon his election, on other instances, he was known for taking a nationalistic stance against the country. His social media tirades during cricket matches and tensions between the two nations triggered much controversy, for instance.

Despite that complicated past, the old residents of Peshawar still remember his and Shashi Kapoor's visit to the city in 1990 with fondness, Waheedullah said. "They had been in Pakistan for a film shoot that was taking place in Karachi. But they did not want to pass up the opportunity to visit their ancestral city and so, took special permission from the government of Pakistan."

"When they came to Peshawar, the sight of people rushing to see the two titans of the silver screen was the stuff of legends," he recalled. "It almost felt as if the entire city was out to meet and welcome them."

Regarding his own first meeting with Rishi Kapoor, Waheedullah said it took place in India in 2009. Remembering the film star's hospitality, he said: "Rishi asked his butler to specially prepare Peshawari Kehwa for me and the other guests. No expense was spared."

"I cannot forget the pleasure I had meeting the Kapoor family," Waheedullah added. According to him, the family also warmly hosted another Pakistani delegation in India in 2013.

Coming back to the Kapoors' dream of converting their residence into a museum, the government has in principle approved the family's request. "There was a call from Rishi Kapoor. He requested that his family's home in Peshawar should be made into a museum or some sort of institution. We have accepted his request," Foreign Minister Shah Mahmood Qureshi announced in 2018. Then interior minister Shehryar Khan Afridi too confirmed that the federal and K-P governments were working towards converting the residence into a museum.




Waheedullah also recalled that Rishi Kapoor, in particular, wanted part of the residence to be used to teach locals skills they could use to gain employment. "He had contacted the government for materialising that dream, but no practical measures have been taken so far."
COMMENTS
Comments are moderated and generally will be posted if they are on-topic and not abusive.
For more information, please see our Comments FAQ