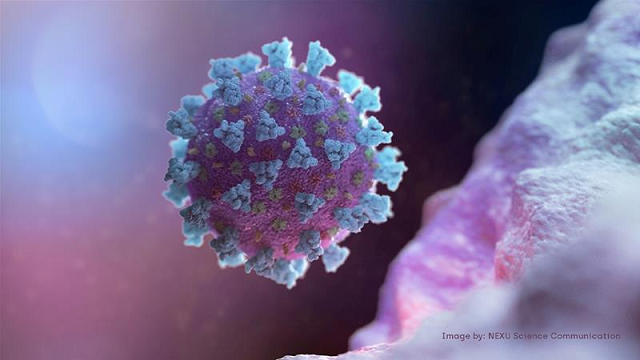 ---
Breadwinners switch professions to survive the pandemic
Adopt creative means to earn livelihood
---
LAHORE: To survive the economic meltdown caused by the novel coronavirus pandemic, many workers have taken up alternative employments to feed their families.

A teenager, Masoom Ali Jahanzeb, was previously employed as a helper in a clothes shop in Lunda Bazaar (flea market) in Lahore. The lockdown imposed to contain the novel coronavirus outbreak left him out of job.

The sole breadwinner of his family was paid Rs50 per day besides a fixed monthly remuneration of Rs2,000. The amount added up to Rs3,500 by the end of the month, which he gave to his mother to buy essential items for the household.

Now that his livelihood was taken away and the promised Rs12,000 aid by the government never reached him, he had to find an alternative source of income to feed his family.

His grandmother received ration from someone but it did not last long and soon hunger took over the family comprising of seven members.

Witnessing their deprivation, Masoom's uncle lent him Rs2,000 to buy vegetables from the wholesale market and sell them door to door.

"If all the vegetables in my cart are sold by the evening, I will be able to save Rs300-500 by the end of the day, which is barely enough," the 13-year-old told The Express Tribune.

"Otherwise it gets difficult to provide for my grandmother, mother and four siblings."

Similar circumstances surround Kashif Khan, who was employed as a tailor in the flea market for altering old clothes to fit new buyers.

"The lockdown put me out of work. It is my responsibility to not let my elderly parents, wife and four children sleep hungry," he said.

To cope with the critical time, he borrowed Rs5,000 from a friend, promising to return the amount as soon as possible, and started selling vegetables on a motorcycle rickshaw.

The tailor, now turned vendor, said he goes to the market at dawn and brings a variety of vegetables on his hired rickshaw to sell them in the streets and markets of Lahore from morning up till night.

The hands trained in expertly stitching and fixing clothes now weigh onions, potatoes and other fresh produce diligently.

"After a whole day at work, I earn around Rs400 after deducting operational costs, which is not a lot," he told The Express Tribune, adding, "I get this amount in profit only when all my vegetables are sold."

When asked what he hopes for the future, he said he wanted the virus to go away so that markets, streets, roads and gardens get lively again.

"Hopefully my sewing machine will demonstrate its magic soon," he cheered expectantly.

Thousands of workers laid off during the pandemic are switching professions to make ends meet.The business of selling fresh produce from door to door has boomed during the lockdown as people avoid risking a trip to the market to buy fruits and vegetables. The food industry has not been banned amid the ongoing health crisis.

In view of the hardship faced by the employees and owners, Lahore Chamber of Commerce and Industry (LCCI) President Irfan Iqbal Sheikh urged the government on Thursday to open all trade and industries with standard operating procedures (SOPs) in place.

"They should be allowed to open their businesses during limited timings," he had demanded.

Published in The Express Tribune, May 3rd, 2020.