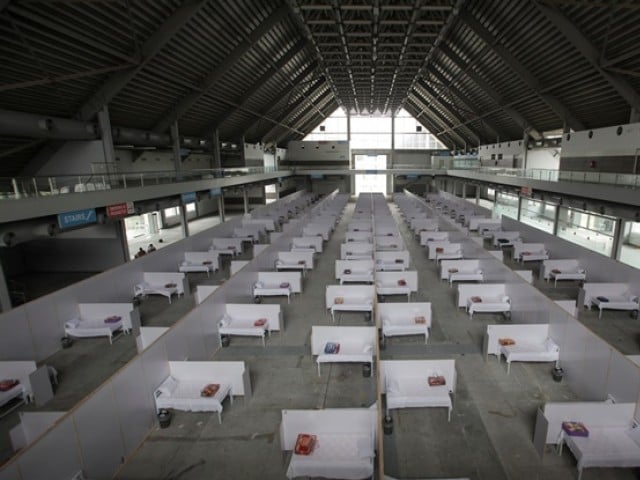 ---
Sindh CM orders 1,000-bed quarantine centre at PAF Museum in Karachi
The provincial capital already has a 1,200-bed isolation facility at Expo Centre
---
KARACHI: Amid a rise in the number of Covid-19 cases, Sindh Chief Minister Murad Ali Shah has ordered to set-up a 1,000-bed isolation center at PAF Museum on Sharea Faisal in Karachi.

The isolation center will be operated by the Sindh health officials where coronavirus patients will be given the medical treatment, sources privy to the development told The Express Tribune late Saturday.

They said the chief minister has ordered to purchase all necessary equipment for the quarantine facility.

The moves is part of sweeping measures to try to prevent the outbreak of coronavirus as the pandemic tally in the province soared past 7,000 on Saturday, surpassing that of Punjab.

Sindh to roll out community testing to gauge impact of coronavirus

Chief Minister Shah has ordered community surveillance to gauge the impact and spread of the coronavirus. In a video statement, the CM, announcing that the province's tally had climbed to 7,102 with the emergence of 427 more cases on Friday, directed relevant authorities to carry out seroprevalence studies as part of the planned community surveillance.

The Sindh capital already has a 1,200-bed isolation facility, jointly set up by the Sindh government and the federal government in collaboration with the Pakistan Army at Expo Centre last month.

Staff deployed at the facility are provided boarding and dining facilities within the premises and required to stay in the special quarantine area for 15 days, as a precautionary measure. They also undergo regular medical checks, and their lodging spaces are disinfected regularly as well.

Thousands of volunteers had registered to provide assistance for running the facility.