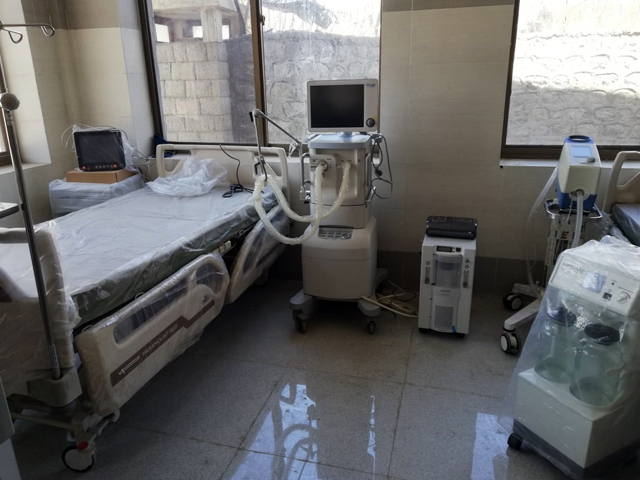 ---
Doctors worry about undiagnosed Covid-19 patients
In meeting with President Alvi, medical experts stress need to increase testing capacity
---
KARACHI: Stressing the need to increase the testing capacity for coronavirus, doctors have pointed out that with only 182,000 people tested so far in the country, there could be several undiagnosed Covid-19 patients acting as carriers in society.

A joint delegation of the Pakistan Medical Association (PMA), Pakistan Islamic Medical Association, and doctors from different medical bodies met President Dr Arif Avi at the Sindh Governor House on Friday.

"Until and unless we test them, infected people cannot be isolated," said PMA general secretary Dr SM Qaisar Sajjad. "These people are a risk to society."

He insisted that the healthcare system would be burdened with the increase of coronavirus cases in the country, pointing out that with several healthcare workers already infected with the virus, there could be a shortage of medical staff.

Informing the president that doctors were not apprised of the latest information regarding the pandemic by the government, he asked for the PMA and other stakeholders to be notified by the authorities in a timely manner.

Further briefing the president about the challenges faced by medical professionals during the pandemic, Dr Sajjad called for an uninterrupted supply of personal protective equipment (PPE) for them.

Moreover, he requested the president to announce a compensation package for the families of the eight doctors who had lost their lives to coronavirus.

"At this stage, doctors should be encouraged. They need moral support both from the public and the government," he stated, adding that their salaries should have no deductions while risk allowance should be given to them immediately.

Comparing Pakistan's current situation with that of the United States (US), he highlighted that in the first 65 days, the US had recorded 250 deaths, while Pakistan has witnessed 367 casualties.

He asked the president to formulate a uniform policy to deal with the virus, adding that it was the government's responsibility to curb the spread of the coronavirus while simultaneously managing the socio-economic hardships of the people.

Members of the delegation also advised the government to activate the network of community clinics, family physicians, and registered general practitioners, with the provision of PPEs and standing operating procedures in place. They further urged him to promote home isolation of patients, where possible. 

Published in The Express Tribune, May 3rd, 2020.