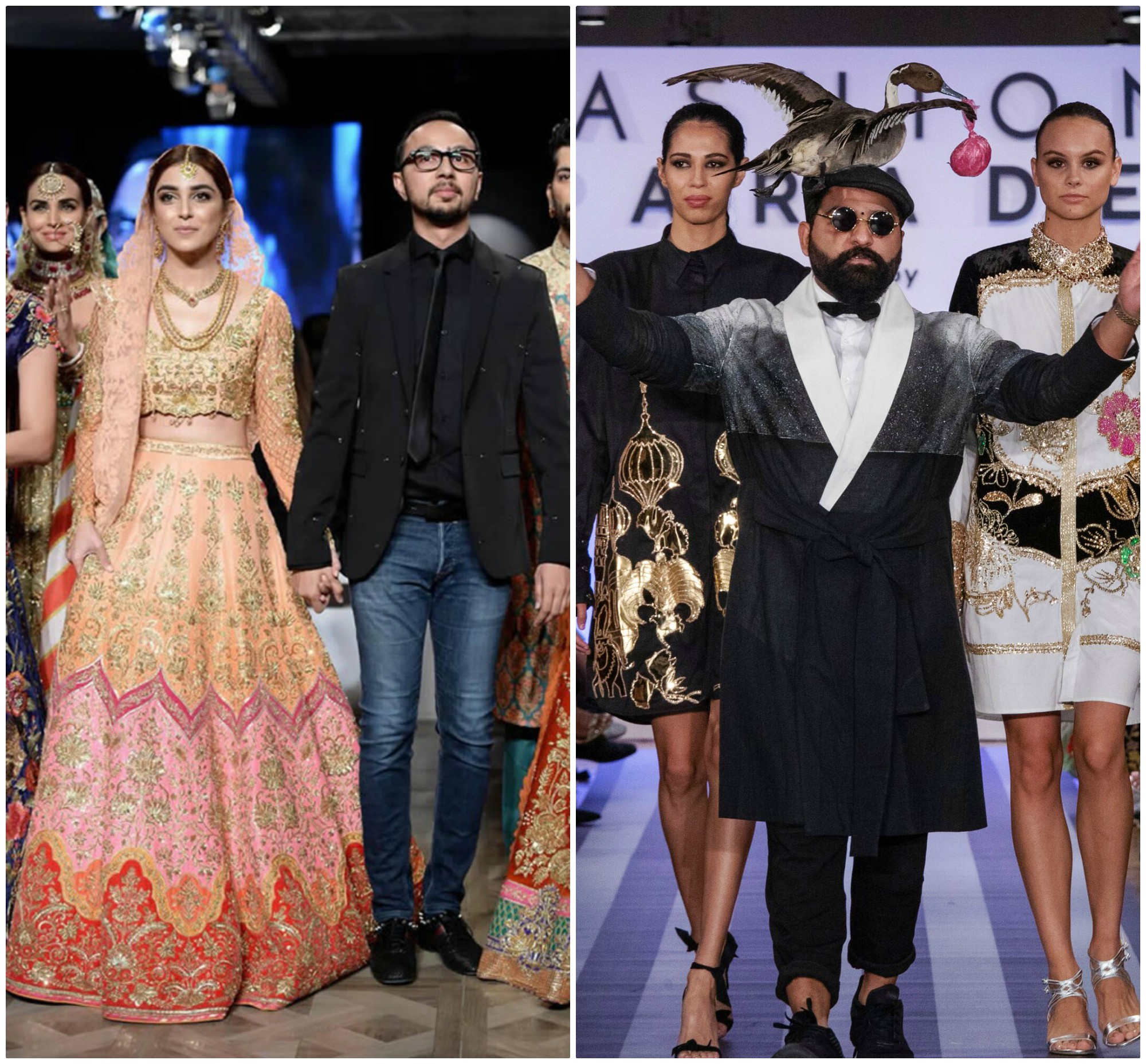 ---
KARACHI: In the world we now live in, everything has gone digital and the inevitable future, seems online. While the need for online entertainment booms, the requirement for fashion declines. Amid the global lockdown, luxuries cannot be prioritised anymore thus Catwalk CEO Freiha Altaf has found a way to keep the fashion industry, afloat.

A virtual fashion show called the 'United Fashion Front,' (UFF) is being organised to pay tribute to the front line fighters of Covid-19. The show, aside from attracting online buyers and reminding people of the Eid that should not be spent in despair, will represent Pakistan's designers in a new, digital light.

Each designer will also donate an outfit or accessory from their Eid collection to the health care workers and those risking their lives to protect others amid the pandemic.




"I called Nomi Ansari after seeing his and Anushay Ashraf's fundraising initiative for the daily wagers and then I spoke to Asim Jofa. After observing how badly the pandemic had struck the majority and how concerned these people were about the ones suffering, I knew I had to do something as well," Altaf told The Express Tribune.

She then jotted down all the ways in which it felt impossible to execute the programme, and worked on a strategy that made an online showcase possible.

"I coordinated with designers about their collections and we came to the consensus that those who could arrange a safe space for their labour force to work in could get new outfits made while others onboard would utilise existing and untouched collections."

The design houses expected to showcase in the event include Faraz Manan, Shehla Chatoor, Elan, Generation, Nomi Ansari, Republic by Omar Farooq, Ali Xeeshan, Ismail Farid, Shamaeel Ansari, Asim Jofa, Fnk Asia, Sonya Battla and Amir Adnan.

Ali Xeeshan




For Ali Xeeshan, fashion is about the "joyous noise and madness backstage, the red carpets and the people," so the designer is thinking of the virtual showcase like more of a temporary fix, not a permanent solution.

As for his collection, Xeeshan remarked that the dresses will be "new, old and borrowed." His model for the showcase will be the new and popular, Mush Kaleem and as far as the sales are concerned, Xeeshan quipped that that was not his primary concern right now. "We aren't apprehensive about our survival right now, what's important is wellbeing, health, and survival of everyone else."

Shamaeel Ansari




Shamaeel Ansari explained how for decades, fashion weeks partially featured on social media and won over a magnitude of customers.  But in the contemporary world, a virtual showcase seems to be the only way to go. Her design house readies the annual stocks in advance, thus, calling in the labour force for the showcase will also not be necessary.

The designer further added, "Shoot for our product was also luckily done before the pandemic surfaced. So we will be placing them online next week and are delighted to be a part of the virtual live stream too."

She concluded by saying that, "Life is a myriad of cycles of joy and pain. The importance is addressing the challenge of the now, facing it, finding the opportunities within it, and hoping for the silver lining!"

Nomi Ansari




Renowned designer Nomi Ansari plans on keeping it simple in support of the local fashion community. Like Xeeshan, Nomi is not "looking to gain anything out of it at the moment." Since there were no other fashion weeks to look forward to this year, Nomi decided to be a part of this one only to support the cause of unity and welfare.

"Since we understandably cannot design exclusive pieces given the lockdown, we have chosen three of our outfits which will be modeled by Fouzia Aman," Nomi told The Express Tribune. He remarked that donating to the frontline workers will be the priority since the current situation has affected everyone and only time will tell how the fashion world will recover from it.

Asim Jofa




Fashion label Asim Jofa quoted the proverb "invention is the mother of necessity" adding that this virtual venture provides a platform to designers who want to showcase their collections and mark their presence globally.

"We have not finalised a model yet," Asim Jofa told The Express Tribune.  He added that the design house is hoping for a boost in sales and has been working to provide PPE to the front liners for some time now.

"The fashion industry in our country had always been very resilient and this resilience will make us come back stronger. However we will need to make fashion more affordable and accessible to the masses from now on," he concluded.

Sonya Battla




Designer Sonya Battla also said she would happily gift an outfit to the front liners this Eid. "They are our real warriors against Covid-19 and I am only doing this to donate to the frontliners as their efforts need to be lauded," Battla told The Express Tribune. However, since the lockdown prevails, Sonya said that her design house will not be opening or designing anything new.

Have something to add to the story? Share it in the comments below.
COMMENTS
Comments are moderated and generally will be posted if they are on-topic and not abusive.
For more information, please see our Comments FAQ